Improving the 409 audio system (June 2012)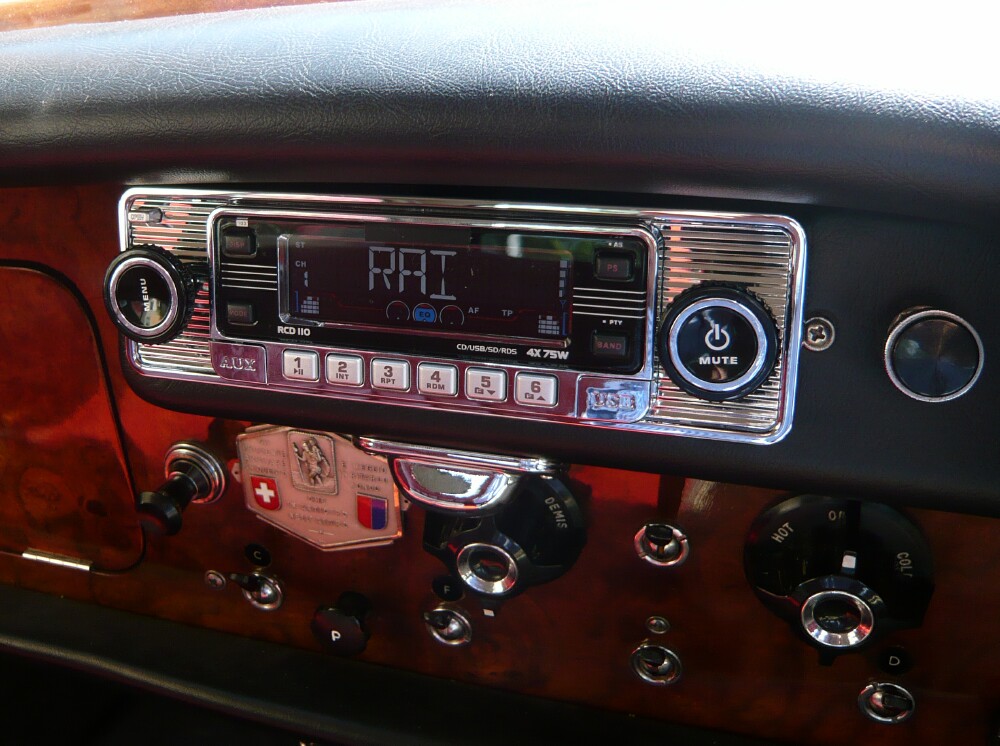 Though the 409 was a luxury car in its time, its audio system was not as good as you would expect. When I bought her, my 409 had an old Radiomobile radio professionally converted to FM reception but with an extremely poor sensitivity/selectivity, the overhead speaker schreeching badly and the (optional) rear shelf speaker damaged by water. The sound of this sytem was, needless to say, very poor and surely not good enough for a self-confessed audiophile like me; moreover, I believe that a high-quality car built in a country famous for its high-end classic audio manufacturers deserves a better system.

The problem is that old radios are....old and have a reception quality that leaves much to be desired, especially as I am used to the high standards of radio reception provided at home by my McIntosh, Revox and Sony tuners. On the other hand, you need a good radio during the long Continental trips that a Bristol 409 is built for. Fitting a restored 1966 Becker Europa did not improve much the reception/sound quality of the system: coming back from Villa d'Este 2012 I decided that my 409 was clearly in need of a better radio, but you can't fit a modern-looking radio in a classic Bristol and spending 2.900 Euros for a new, retro-looking Becker Mexico seems quite unreasonable.

I tested a cheap compromise fitting this radio: 'Caliber' is an unknown brand, very probably built in PRC. This model ('RCD110') is clearly aimed at the 'Youngtimer' market, has a pleasant '50s-'60s look especially when it's turned off, has a very passable FM stereo reception, good selectivity and its sound is not so bad. Moreover it can play CDs and offers both USB and Aux inputs so you can feed your favourite playlists via iPod or USB key....all this for Euro 115 RRP. Unfortunately, its performance proved to be quite modest, and the looks unacceptably cheap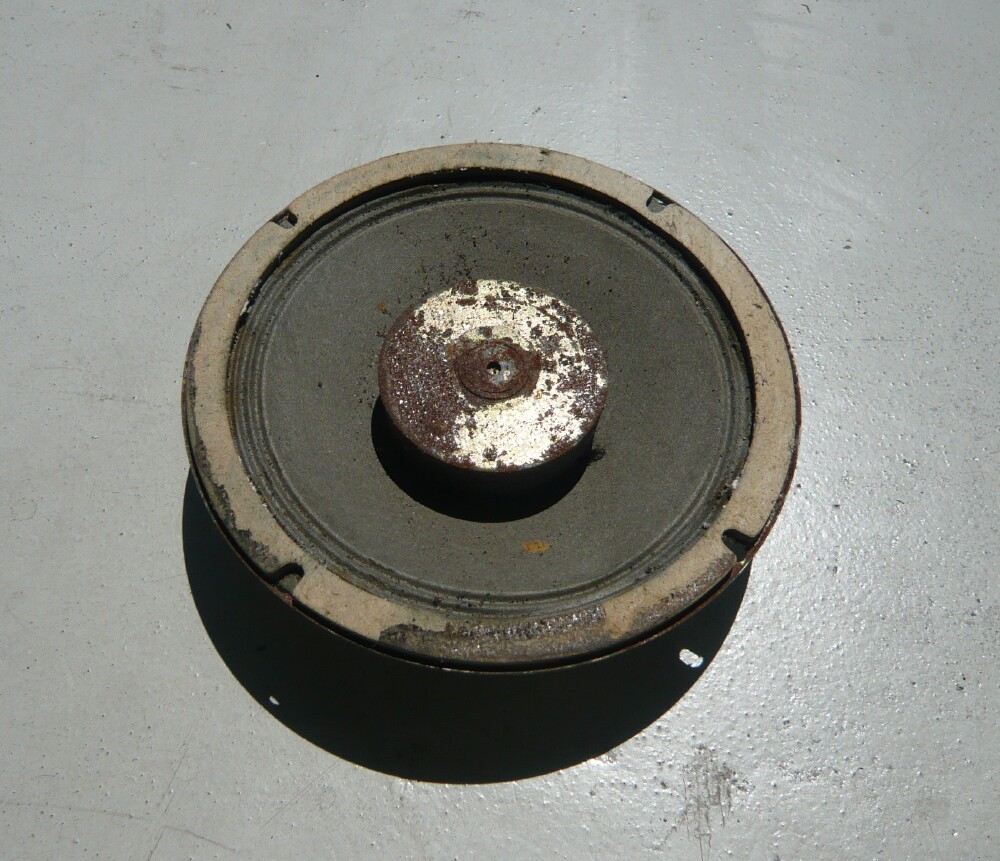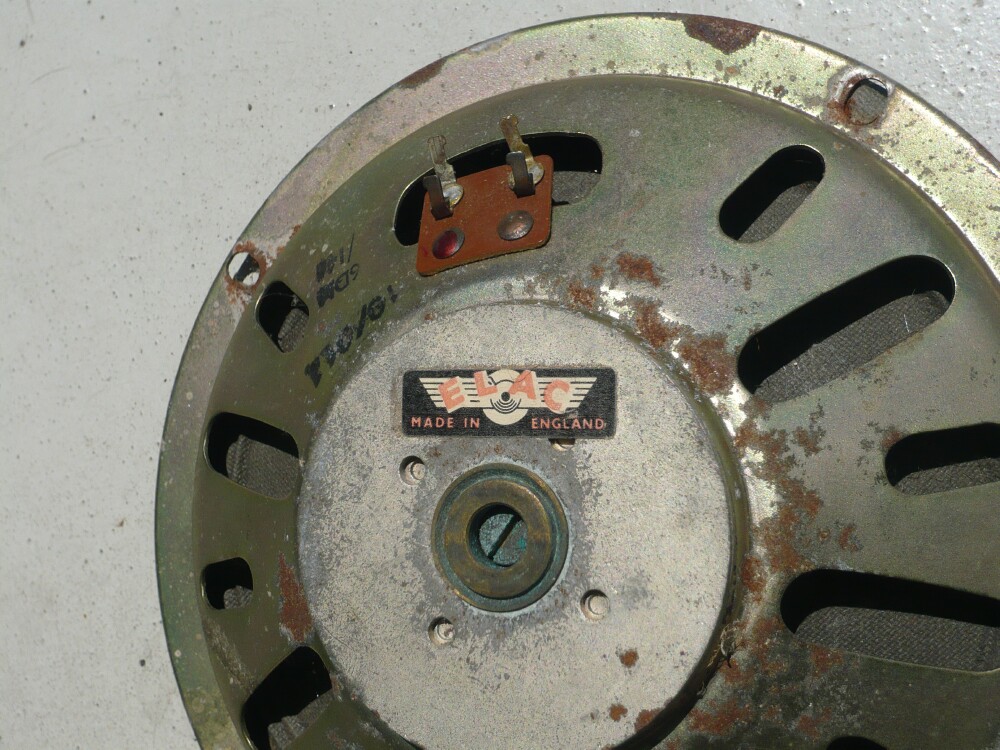 Having fitted the Caliber in place of the classic Becker 'Europa', I found that the rear speaker sounds well whilst the overhead speaker is still awful, so I found another one in UK to restore. I had never seen before how it looks, and I was surprised to find that it is very unusual even for one who, like me, has seen hundreds of speakers in 40 years of audio collecting. It's a round, paper-coned speaker with a diameter of 16 cm (6 1/2 inches), but it's quite peculiar because it has the coil/magnet assembly in front of the cone, not behind it. This is done to make it as shallow as possible, and the speaker is in fact only 4 cm (1 1/2 inches) thick; this allows it to be fitted in the small overhead console where the rear mirror is installed. This one is in rough condition and doesn't work, but the original 'ELAC' label is still visible in the rear, where more conventional speakers would have the magnet.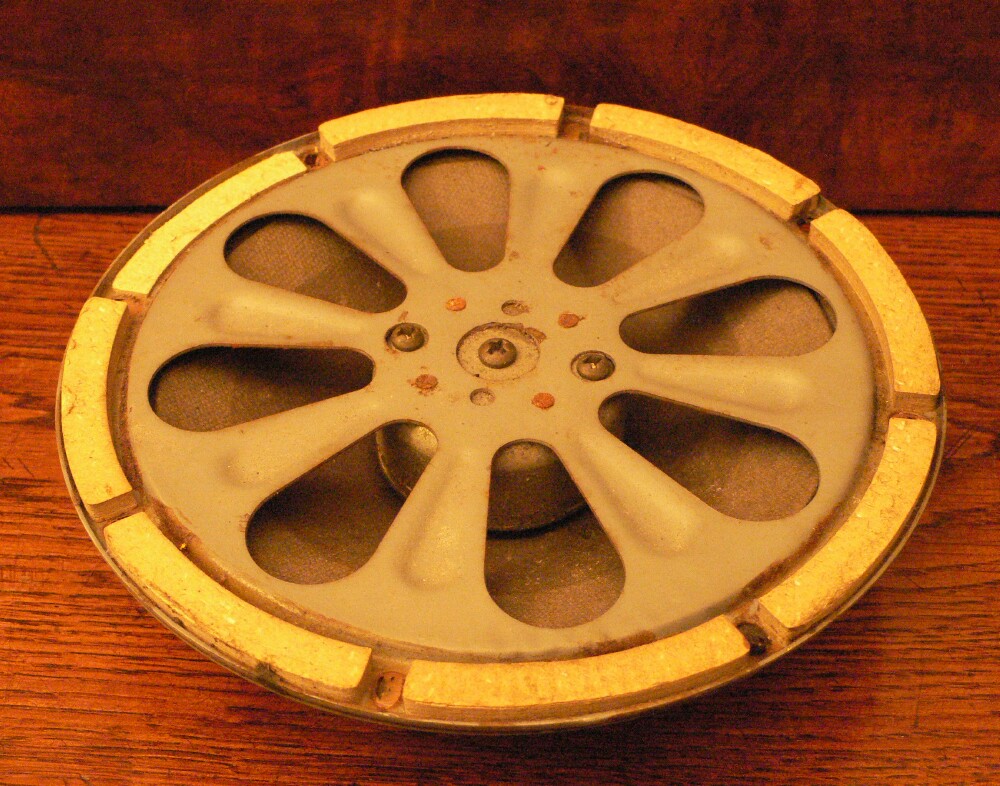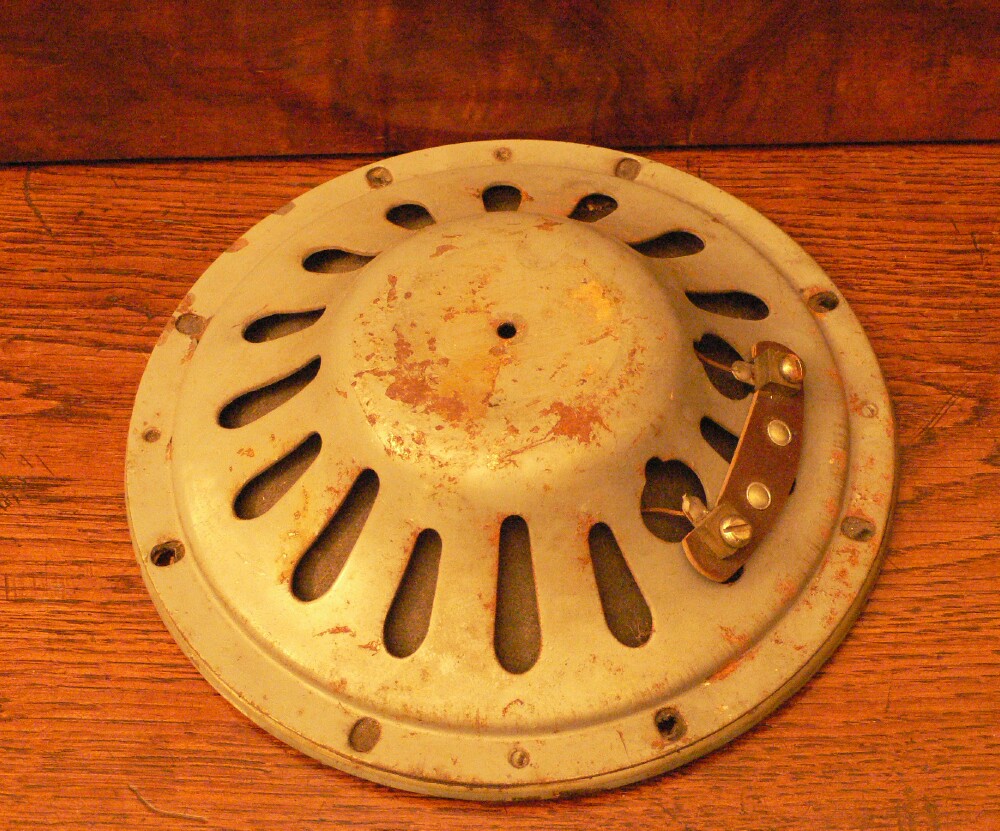 Adding mystery to the identification of the 'series' overhead speaker fitted on Bristols, this is another speaker, this time coming from a 406 and kindly sent to me by fellow BOC member Bill Lawson. Same size as the ELAC but different design and no I.D., but this was built by Goodmans and sounds quite well....
Needless to say, I am quite interested in the history of this unconventional speaker and any information about it would be very welcome!



June 2015: Back to the Becker Europa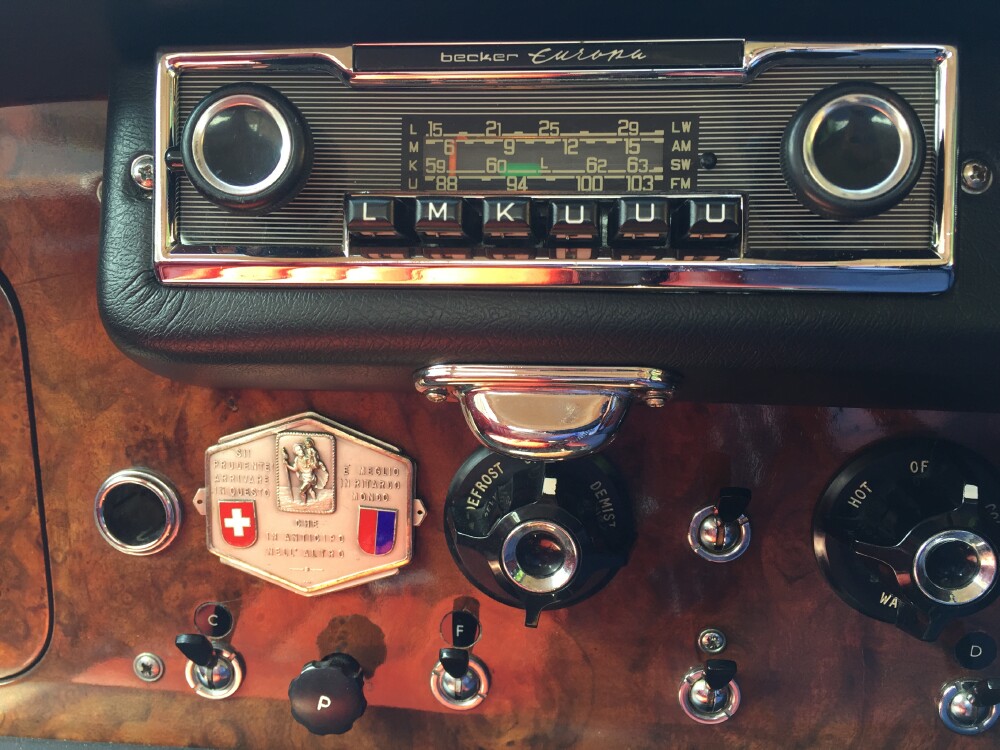 I got tired of the fake 'retro' look of the Caliber radio at last. The 'modern' audio systems are good but they don't look right on a car as stylish as my 409. If one doesn't want to fork out the amazing sum requested by Becker to provide you with one of their magnificent '7942/7948' machines, old-style radios with super-modern FM RDS/EON, navigation system etc (2.900 Euros....???) it's better to revert to a classic, stylish radio like this elegant Becker