A TRIP TO INTERALPEN, 2012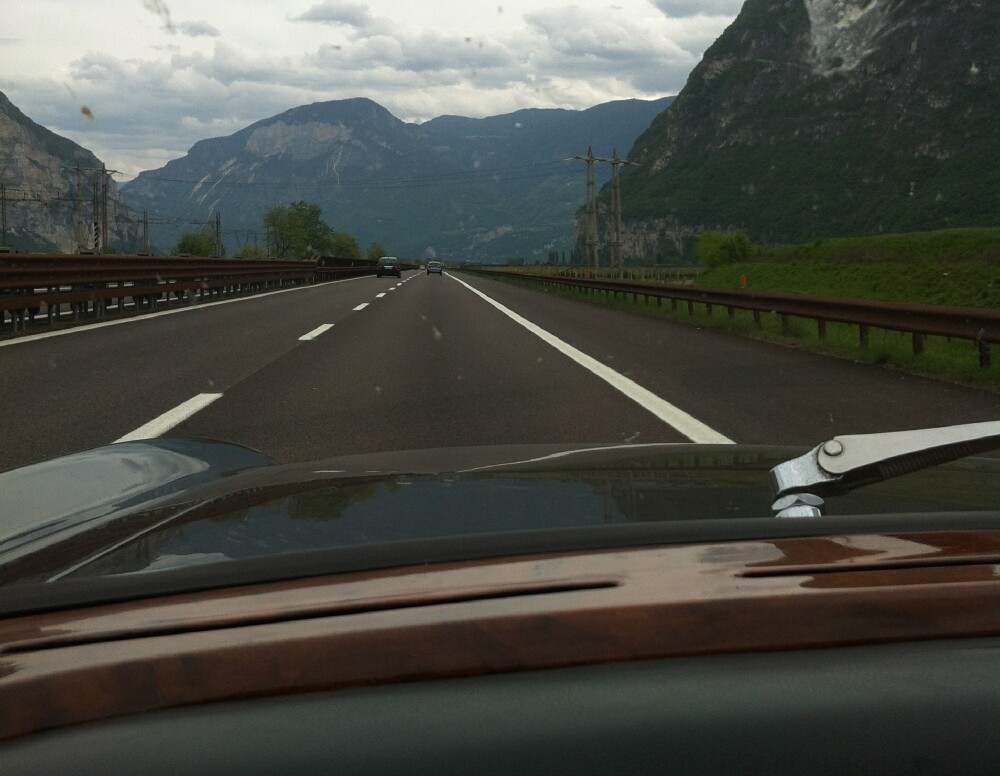 The Interalpen is one of the favourite hotels of Anna and myself. A luxurious 5-stars 'Superior' hotel perched atop a large mountain deep in the heart of Tyrol, it is a real 'home away from home' for the Pasinis. This time we decided to have a short holiday woth our good friends Annibale and Leila Cecconi: he is a great Porsche collector and decided to drive his splendid 1959 Porsche 356 Convertible by Drauz, a rare and fascinating example. We departed from Bologna Sunday 29 April at 9 a.m.....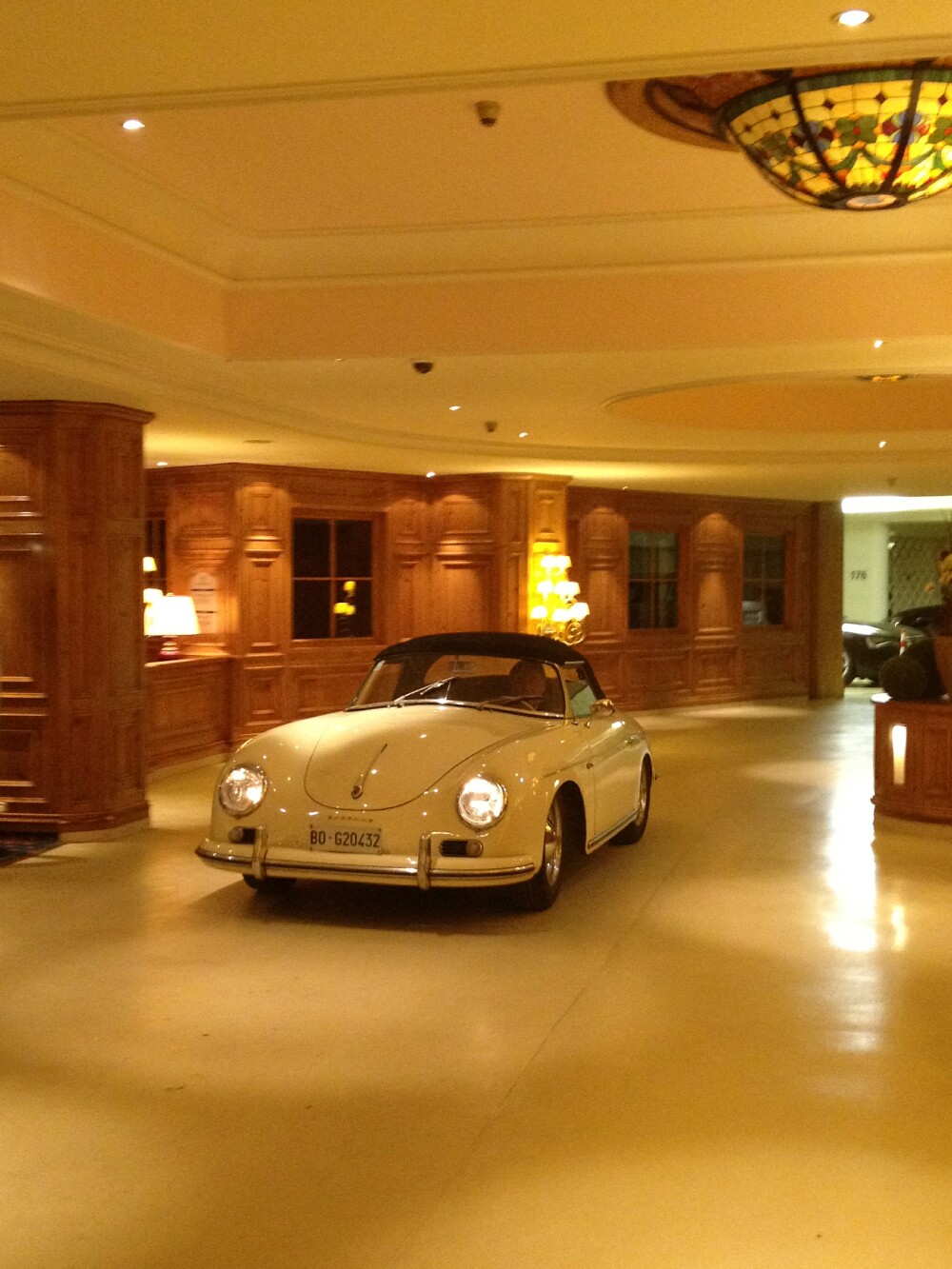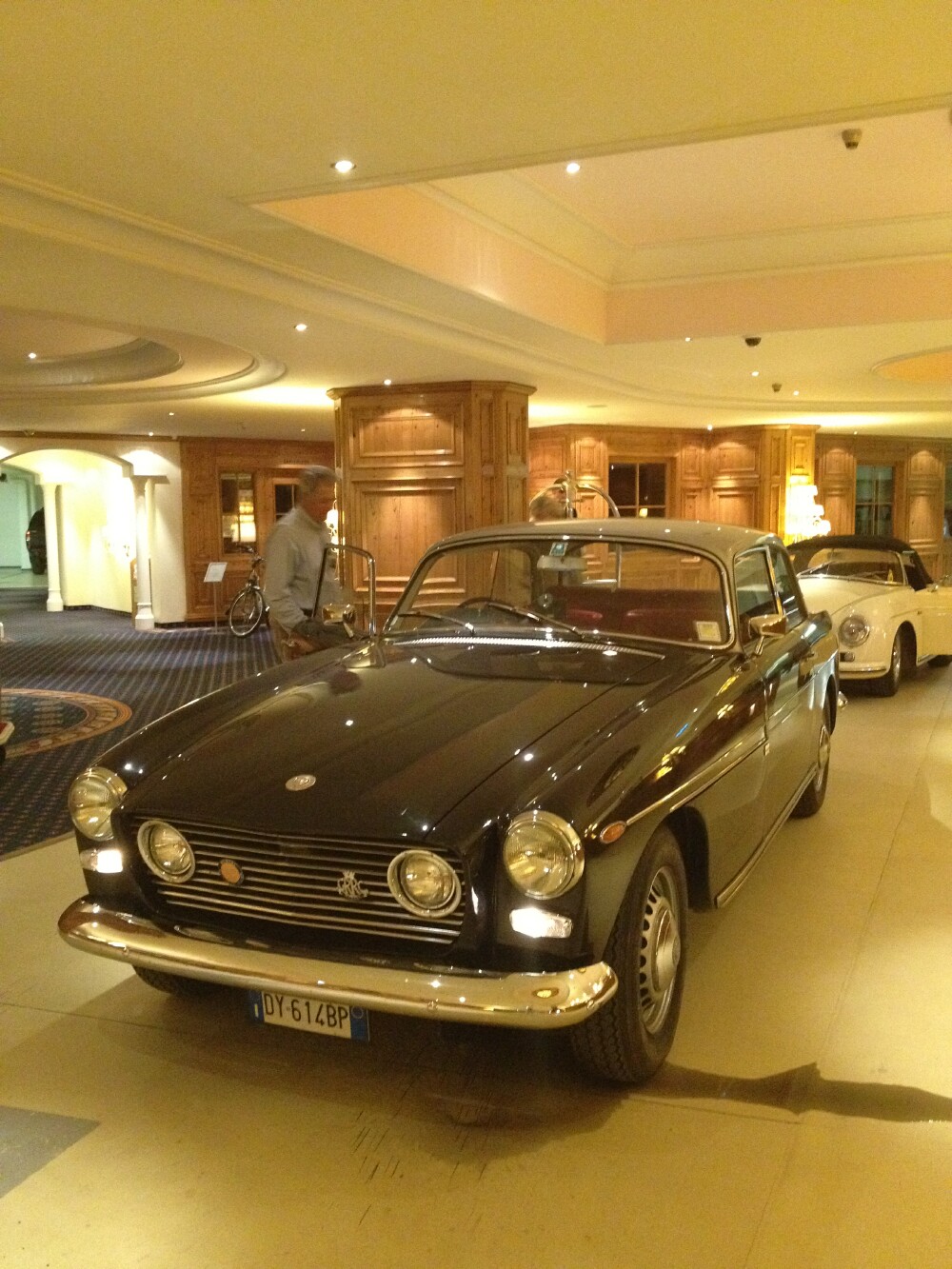 ....and parked the cars in Interalpen exactly 5 hours later, after a pleasurable trip mercifully devoid of any trouble. The 409 looks perfect in this elegant hotel: this is the entrance of the garage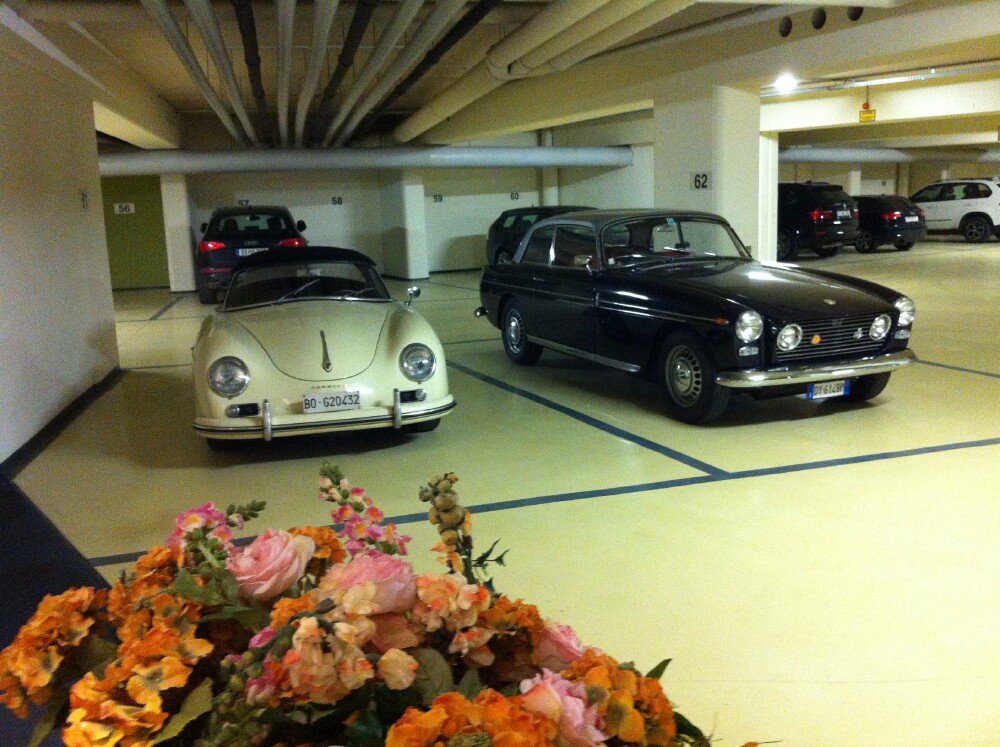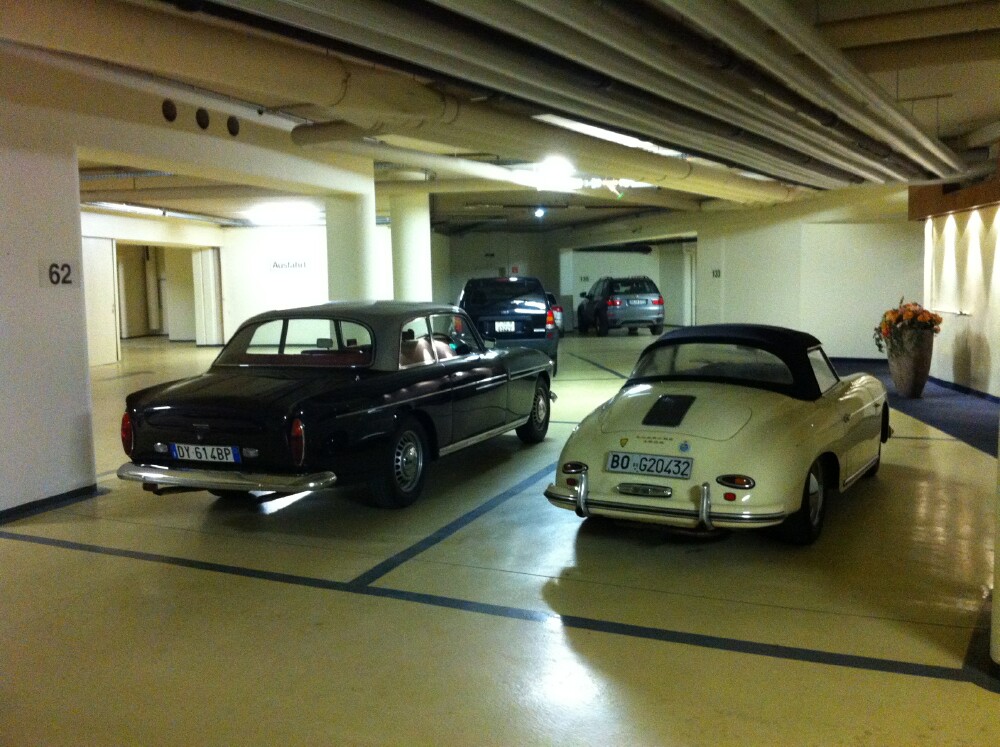 The garage is one of the great parts of Interalpen. It seems natural that a 5-star 'S' hotel has a great garage, but not many welcome your cars in such a pleasantly clean, airy surrounding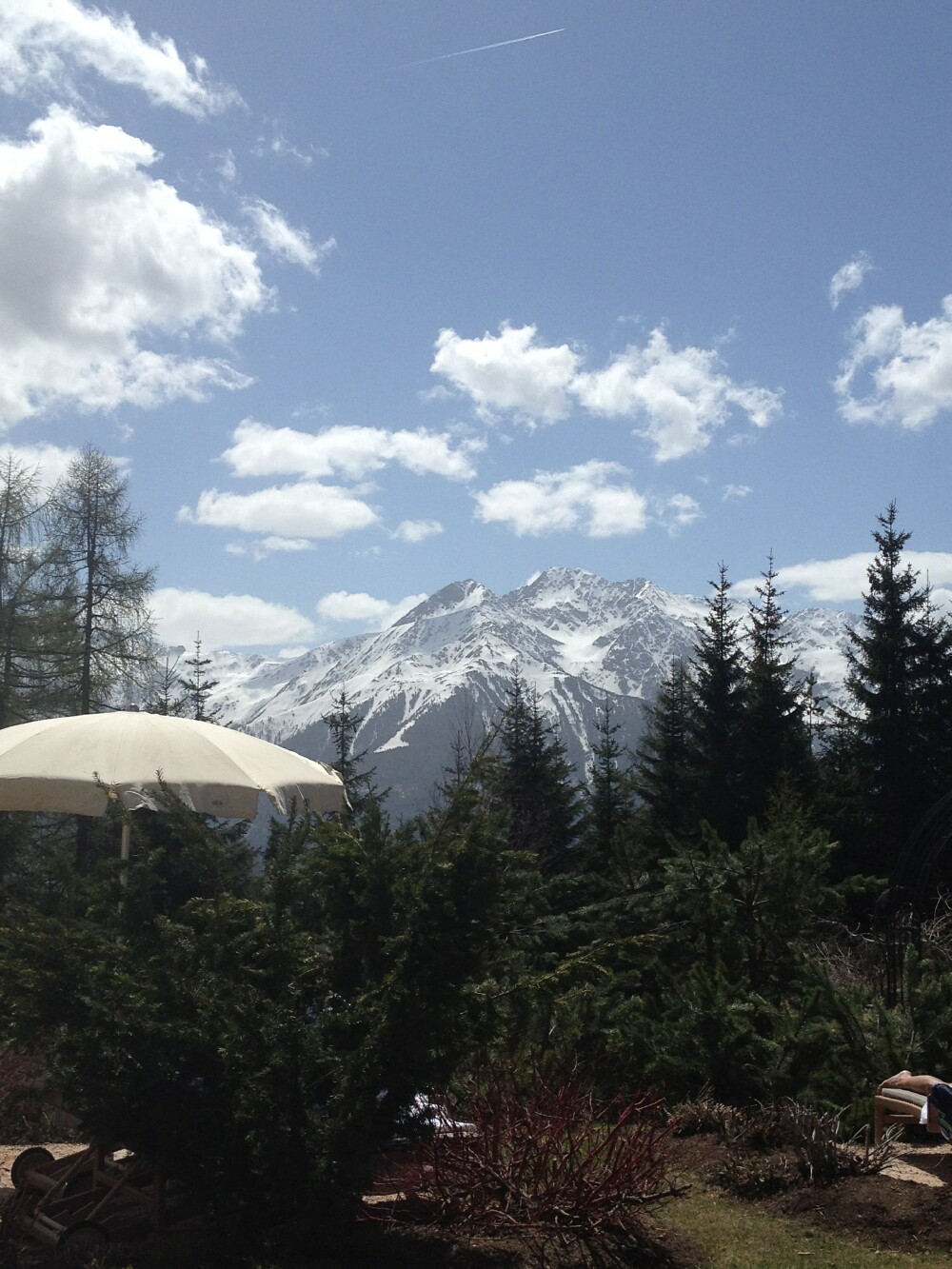 This is a fairytale scenery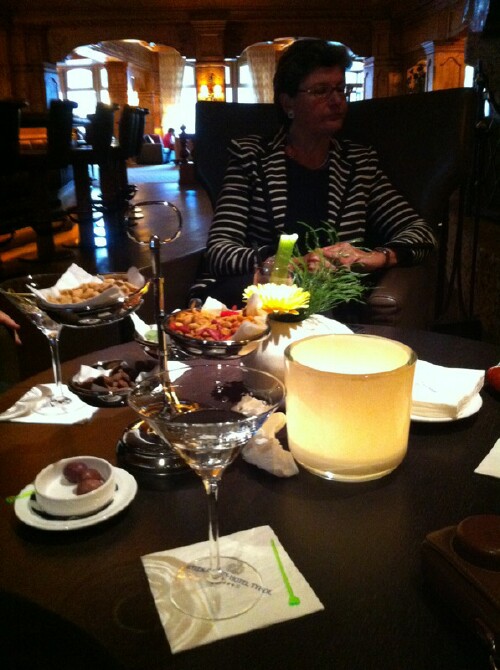 I must grudgingly admit that the cocktail Martini at Interalpen is nothing special. You need it anyway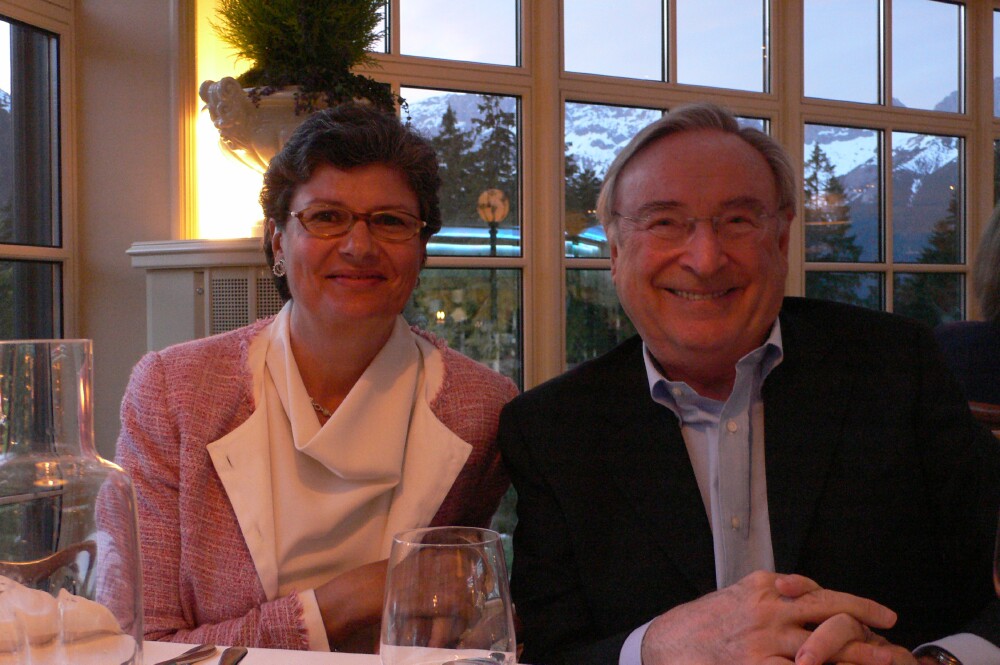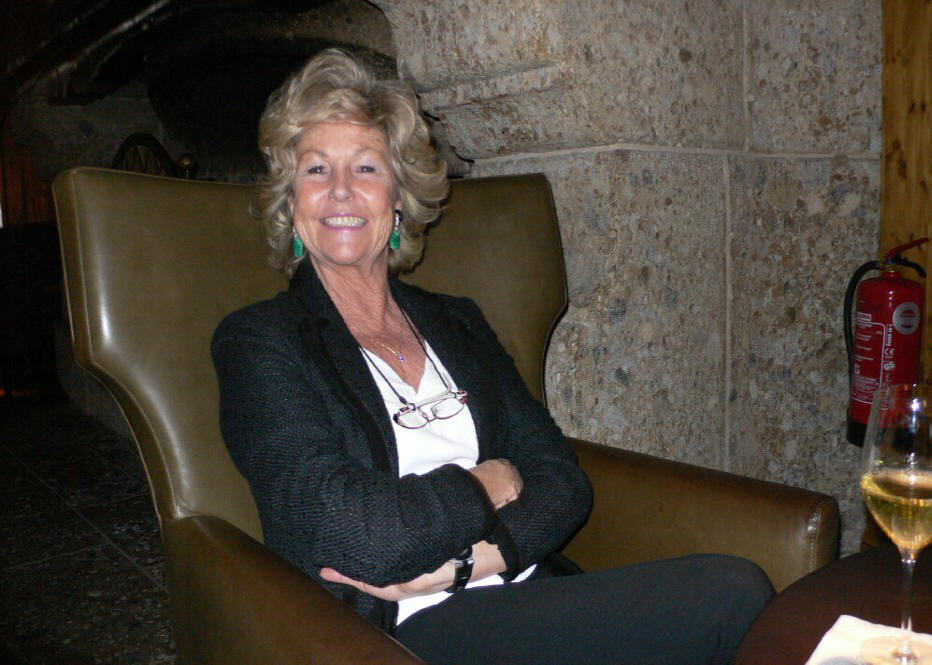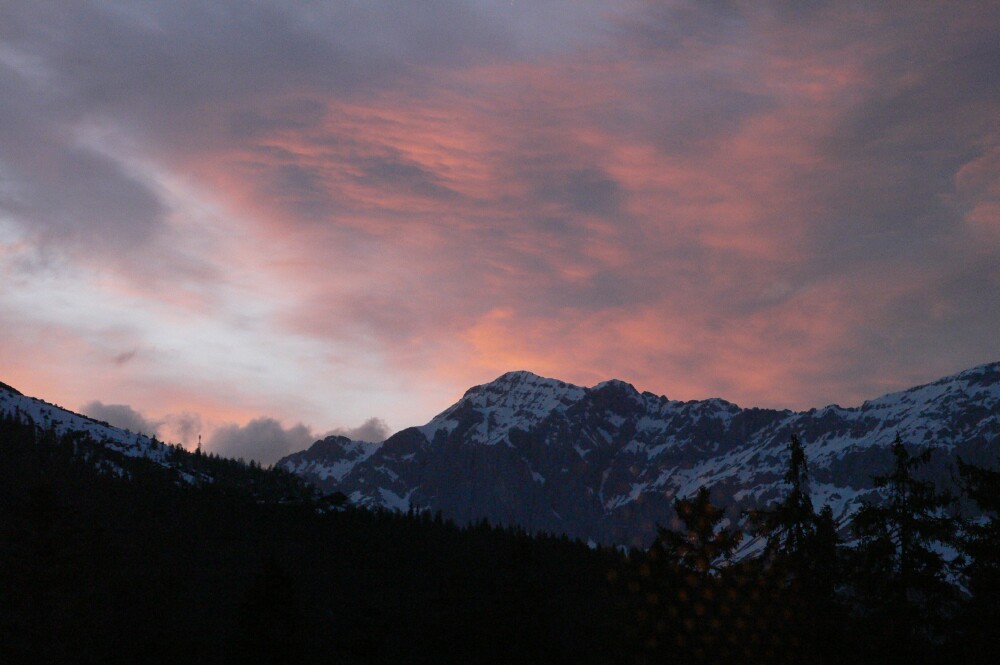 Spectacular twilight over the Tyrolean Alps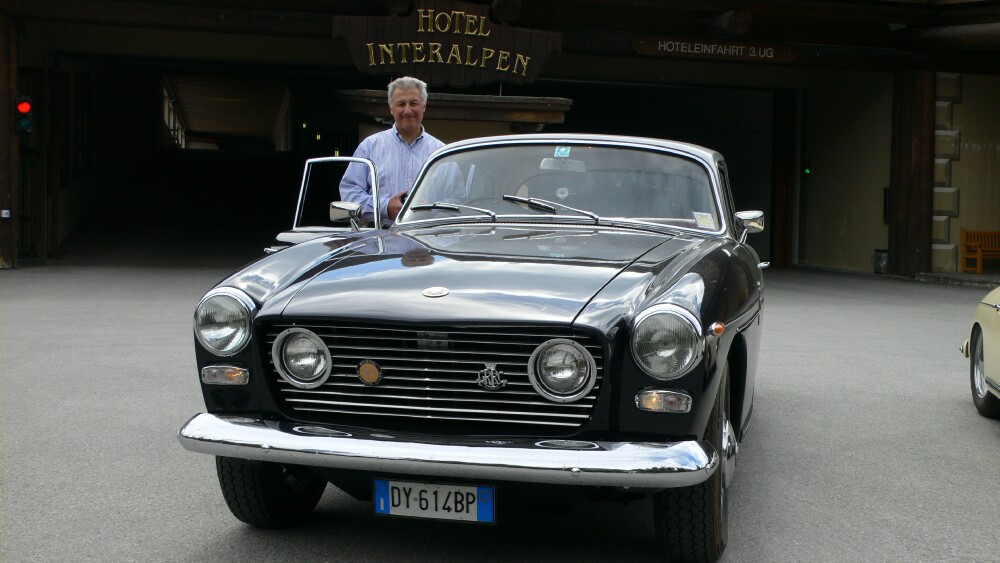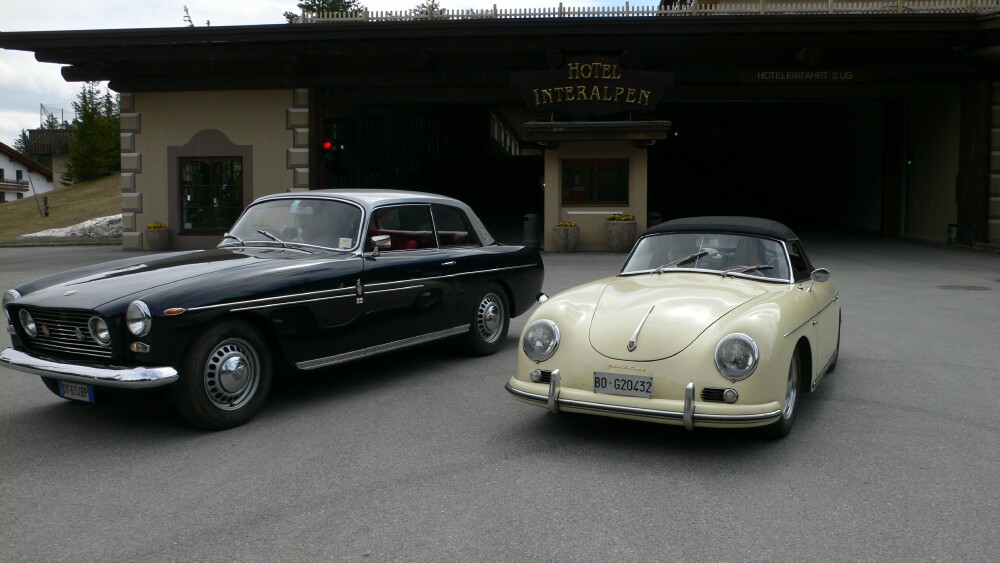 Our cars ready to start for the trip back to Bologna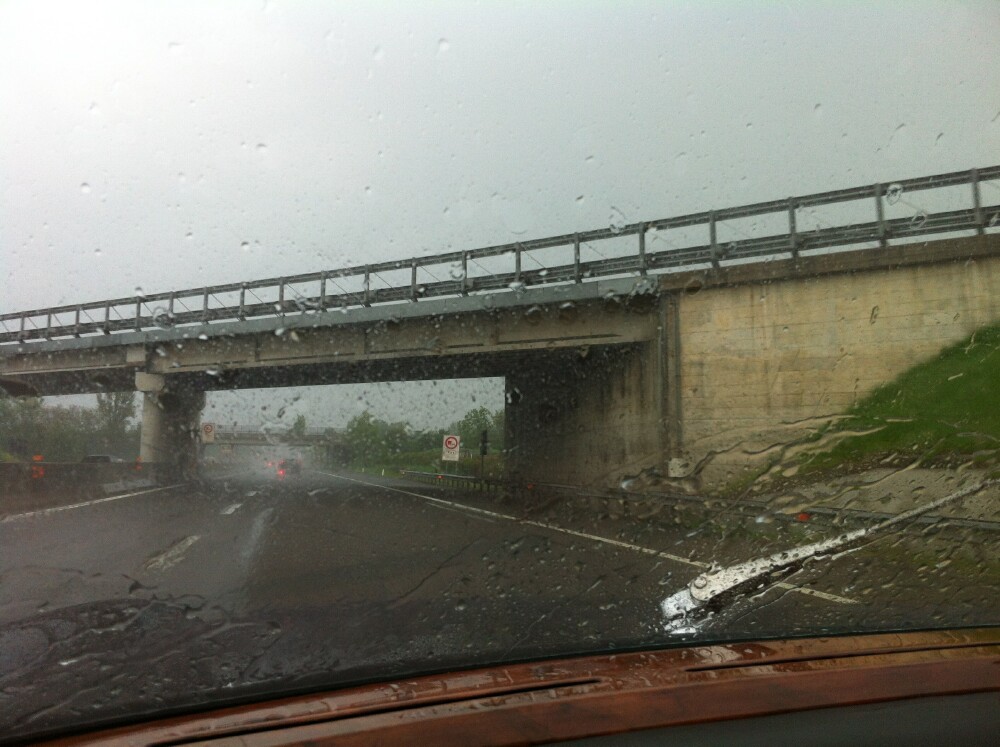 Rain didn't stop us, even if the afternoon of Tuesday 1st May was extremely wet and a spectacular thunderstorm from Modena Nord to Bologna Casalecchio confirmed that the work done to make her watertight was successful: not a single drop entered the car during a rainstorm of unique abundance. The picture was taken when the really strong storm had already waned....




SUMMARY

The Bologna-Interalpen return trip was 550 miles (907 kilometers) long. The Bristol maintained easily an average speed of 70 mph on the long highway runs and adding up the fuel bills, she used 120 litres of 98 gasoline, so the consumption was 7,5 km/litre or 16,5 mpg, like during our trip to Goodwood in 2011. I checked the oil and water levels every morning and they never needed to be topped up. The 409 confirmed to be a splendid motorcar for this kind of journey!