My 409 arrived in Italy on a set of cheap, low-speed-rating Austone tyres, appreciated (I'm told) by UK cab drivers but not legal in Italy. Amazingly, the car drove quite well on them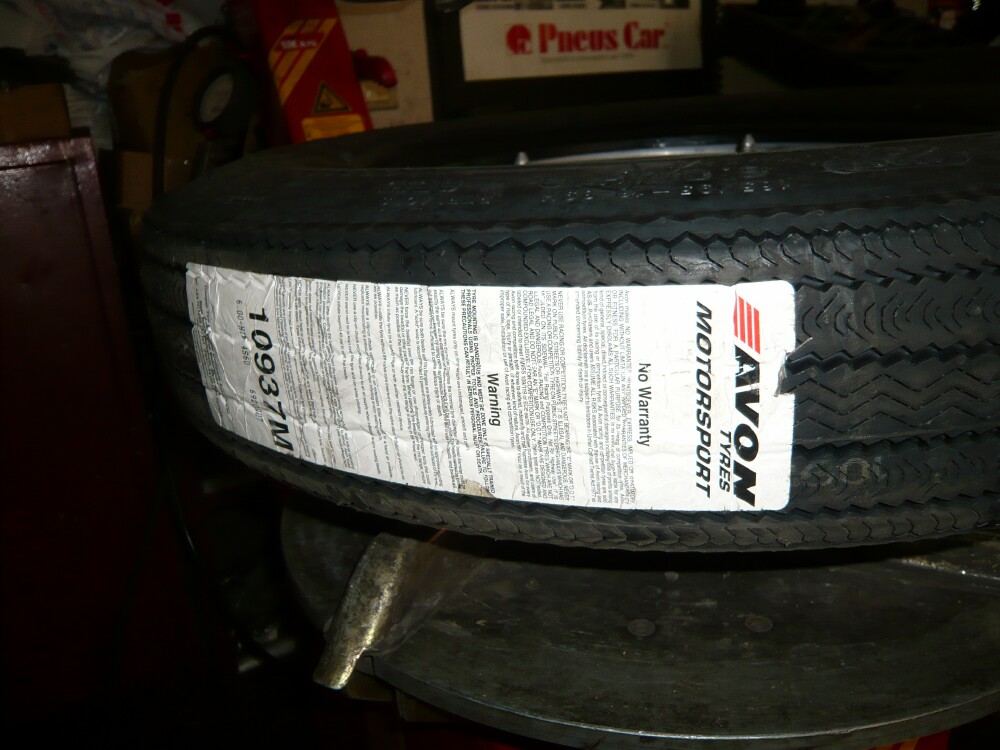 I ordered a set of 'proper' Avon Turbospeeds, 6.00x16, and fitted them in August 2009: nice to look at, but the car developed a sudden strong 'pull' to the right.
Nobody can understand why my 409 drives perfectly 'straight' on radials, even cheap Far East items, whilst it 'pulls' so hard on the right with the Avons...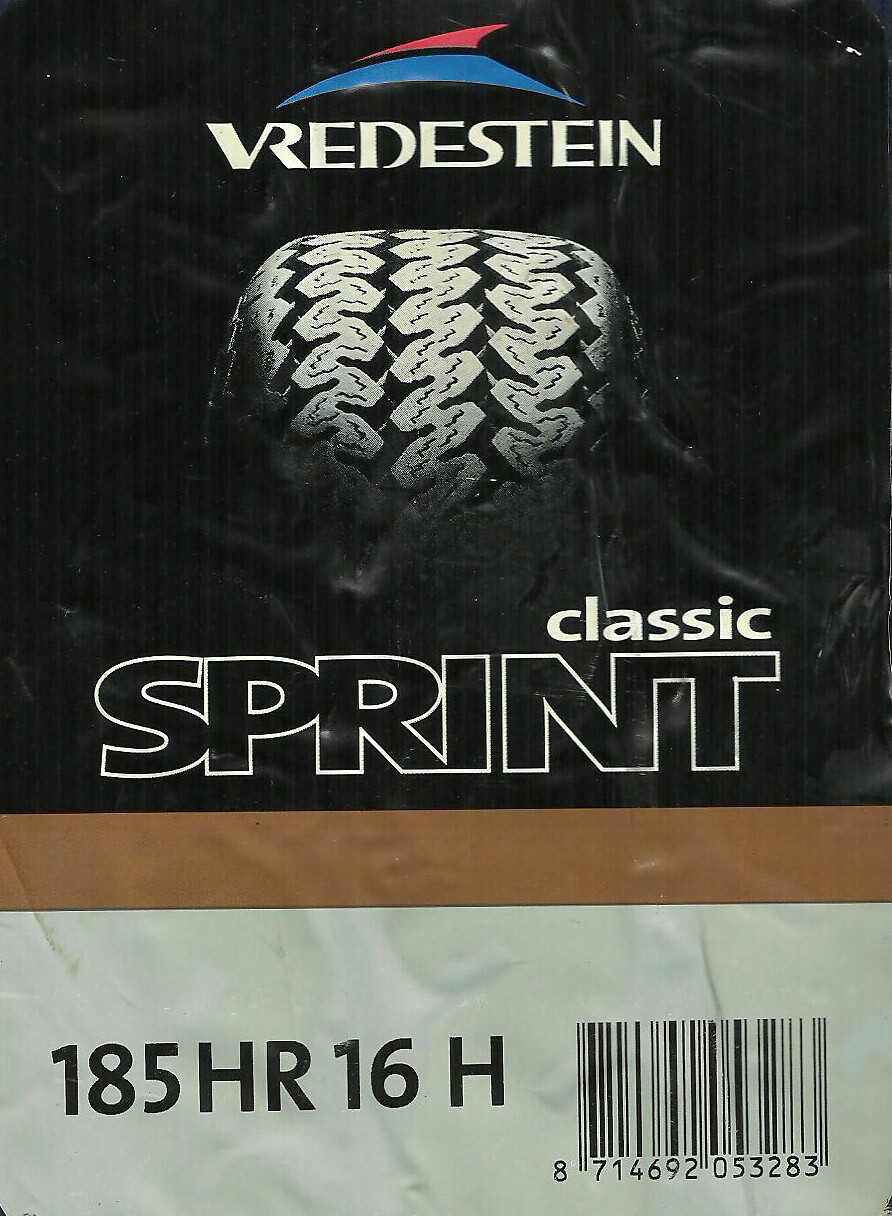 The best choice for a classic car that has to be driven is one of the modern 'replica' radials. I chose Vredestein, having read several positive reviews about them. A very good point is the price, significantly lower than the French or Italian rivals'!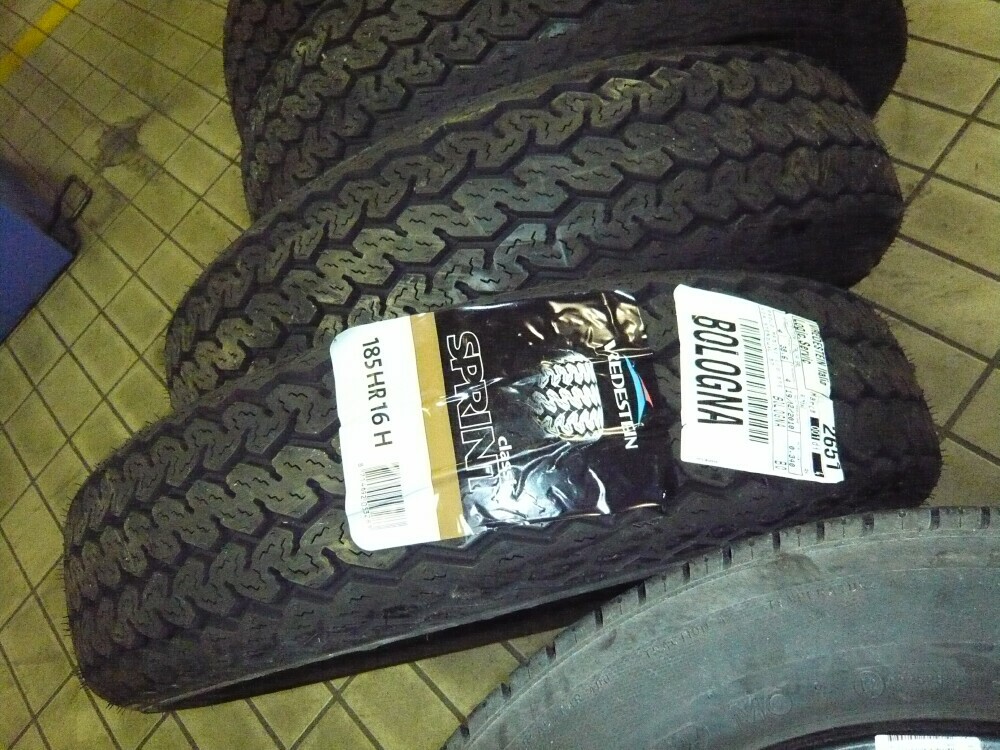 This is a close-up views of the Vredestein 'Classic Sprint' thread. A really nice pattern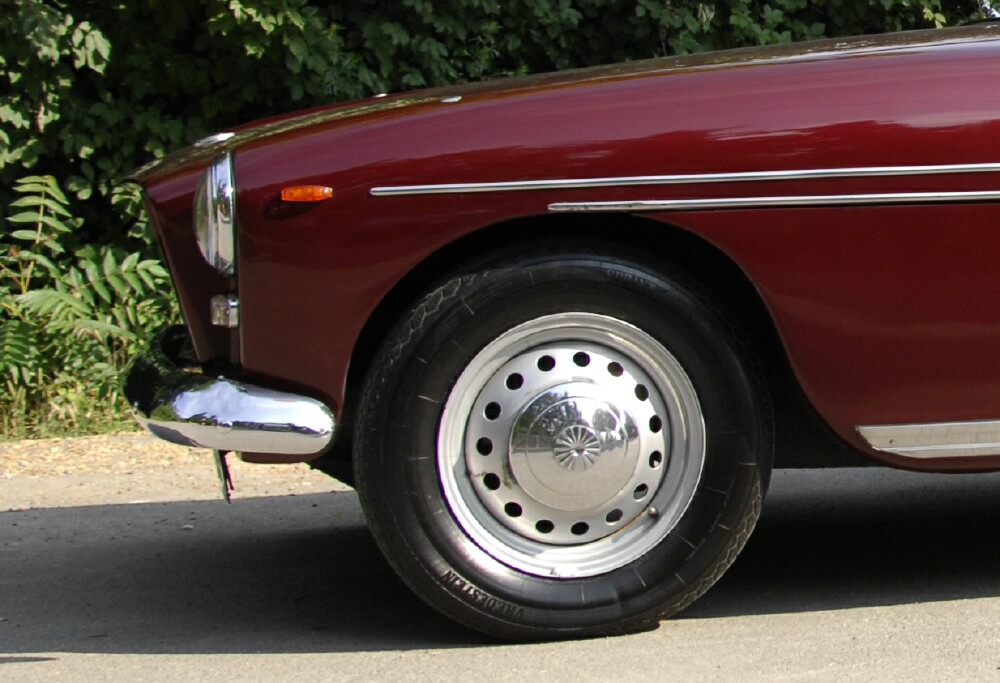 Another view of the Vredestein, now fitted to my 409. This tyre really looks the part and the car drives very well, brakes well, and it's not noisy. I would recommend this tyre for any high-performance classic car like a Bristol 409.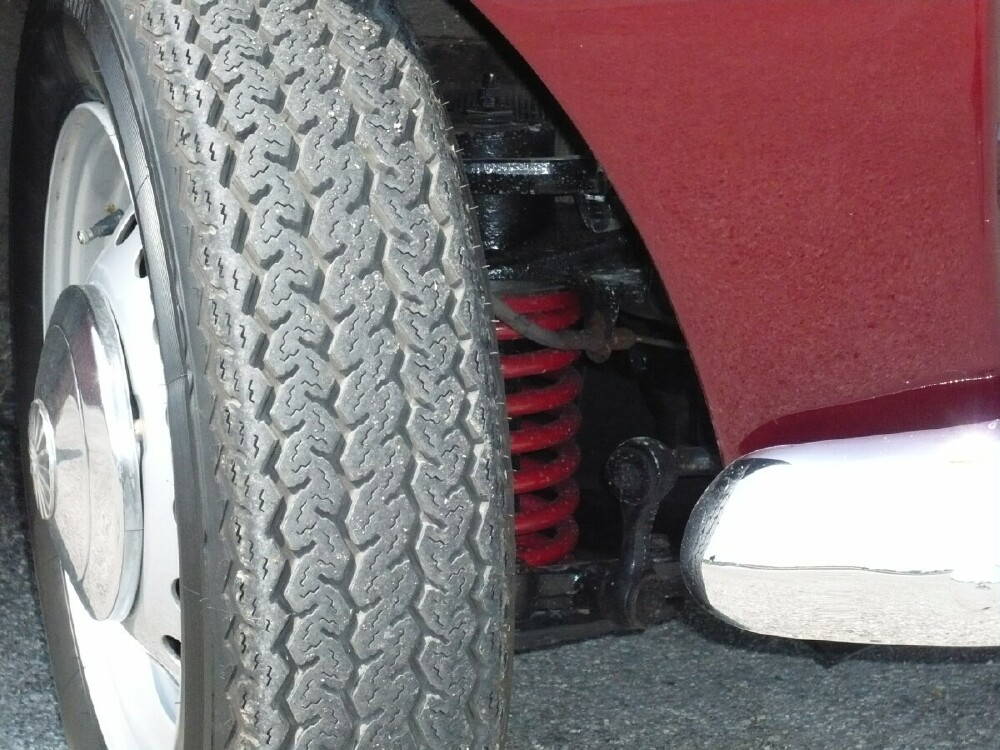 The thread of the Vredestein 'Classic Sprint' and the logo are very appropriate for a great classic car