A COMPLETE RESTORATION
4- Respray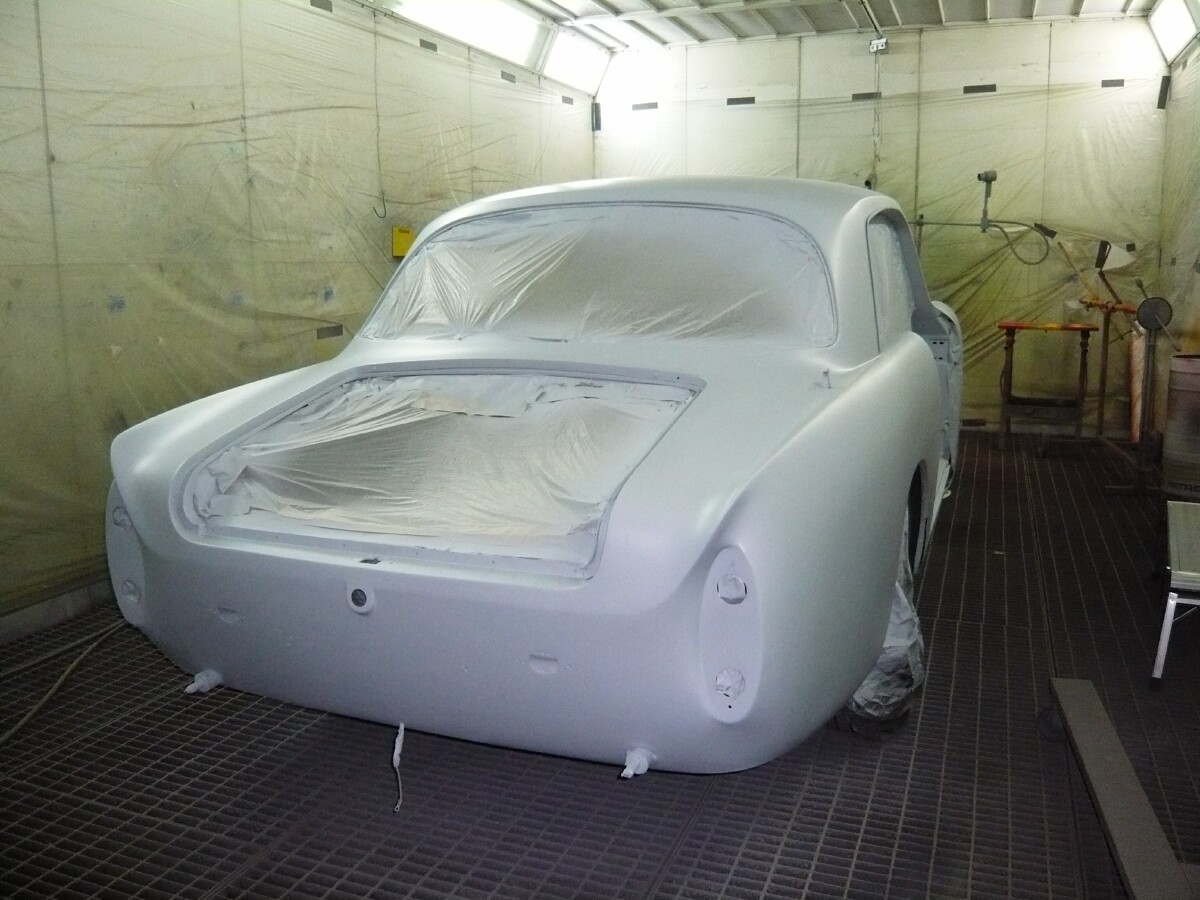 The 409 gets the first coat of primer. This will allow mr Bedosti to check for imperfections in the sheet metal, filler, patches, etc and (hopefully) rectify them before the final coat of paint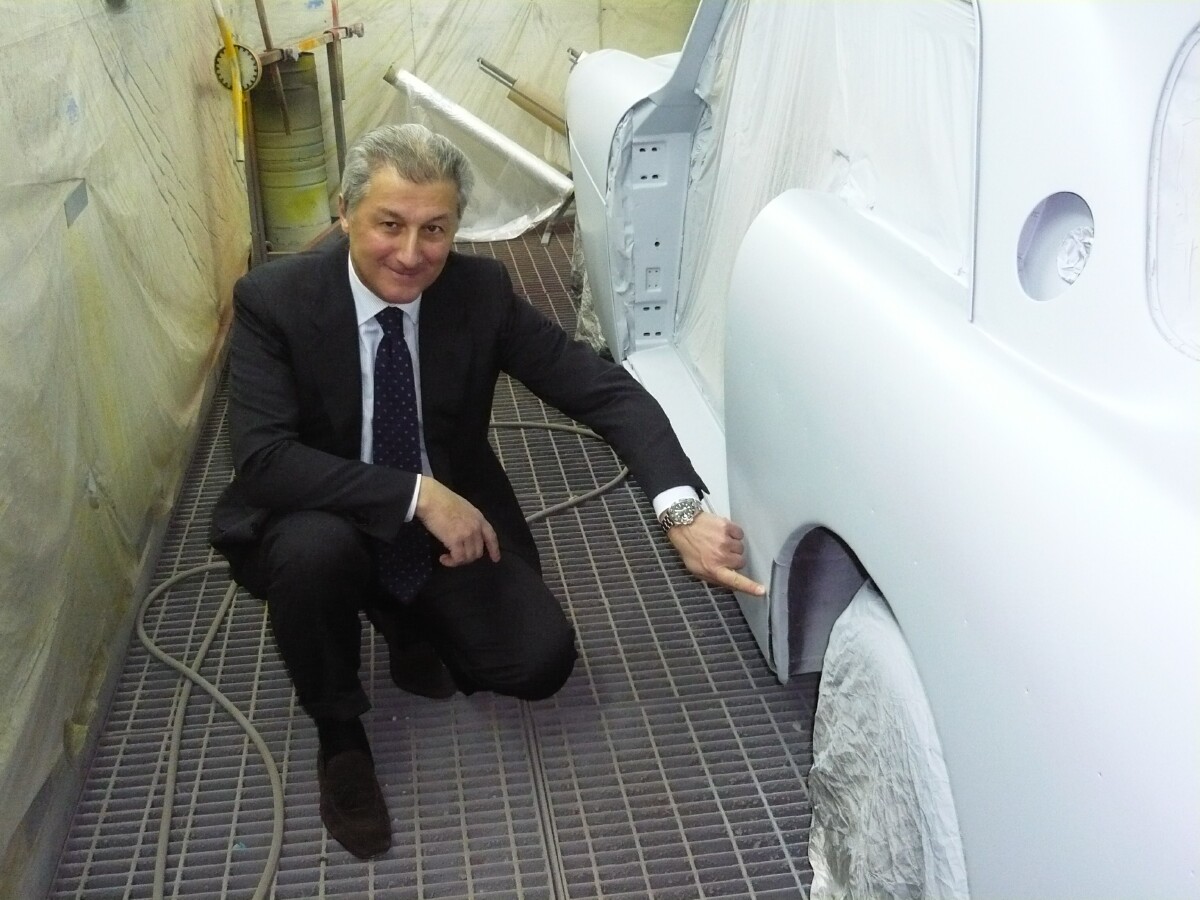 This is one of the parts that needs some new aluminum welded. Admittedly, no sane person would smile seeing this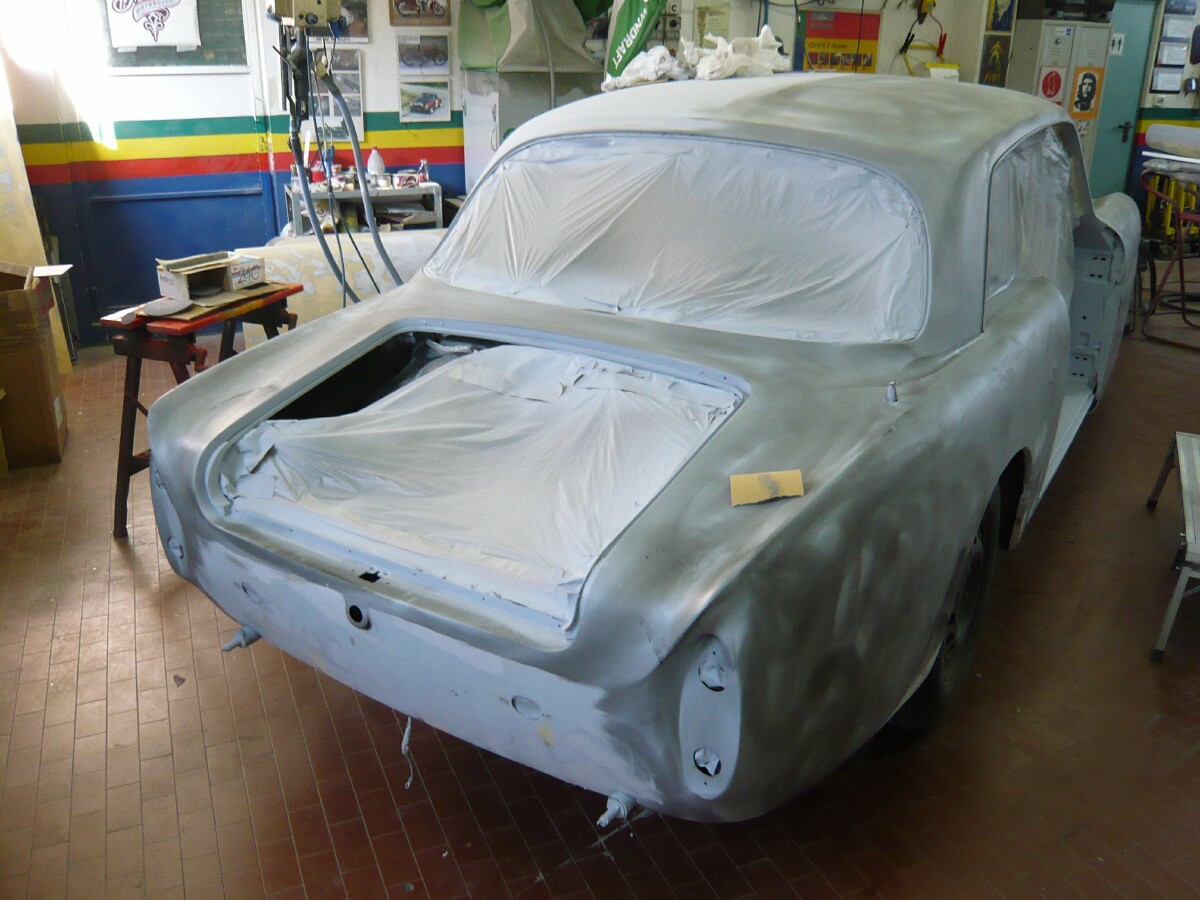 Out of the 'oven' again (3 January 2011). Spraying a very light coat of dark paint on the light grey primer allows to find minor defects in the body line, shut lines, etc.....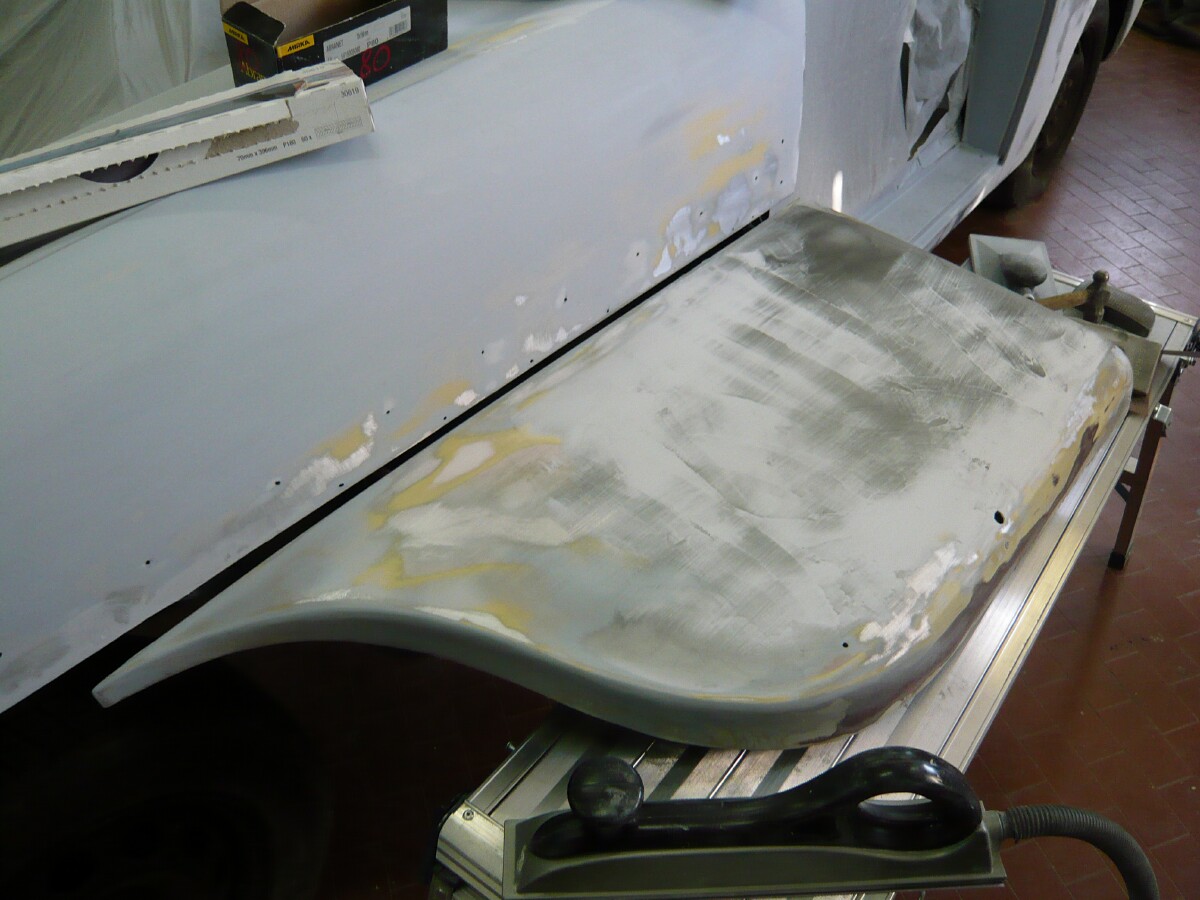 ....like the hidden dents in the side pans looked fine but after the first coat showed some irregularity. In fact, there were some dents under the layers of filler and the metal had to be straightened before applying another coat (5 January 2011)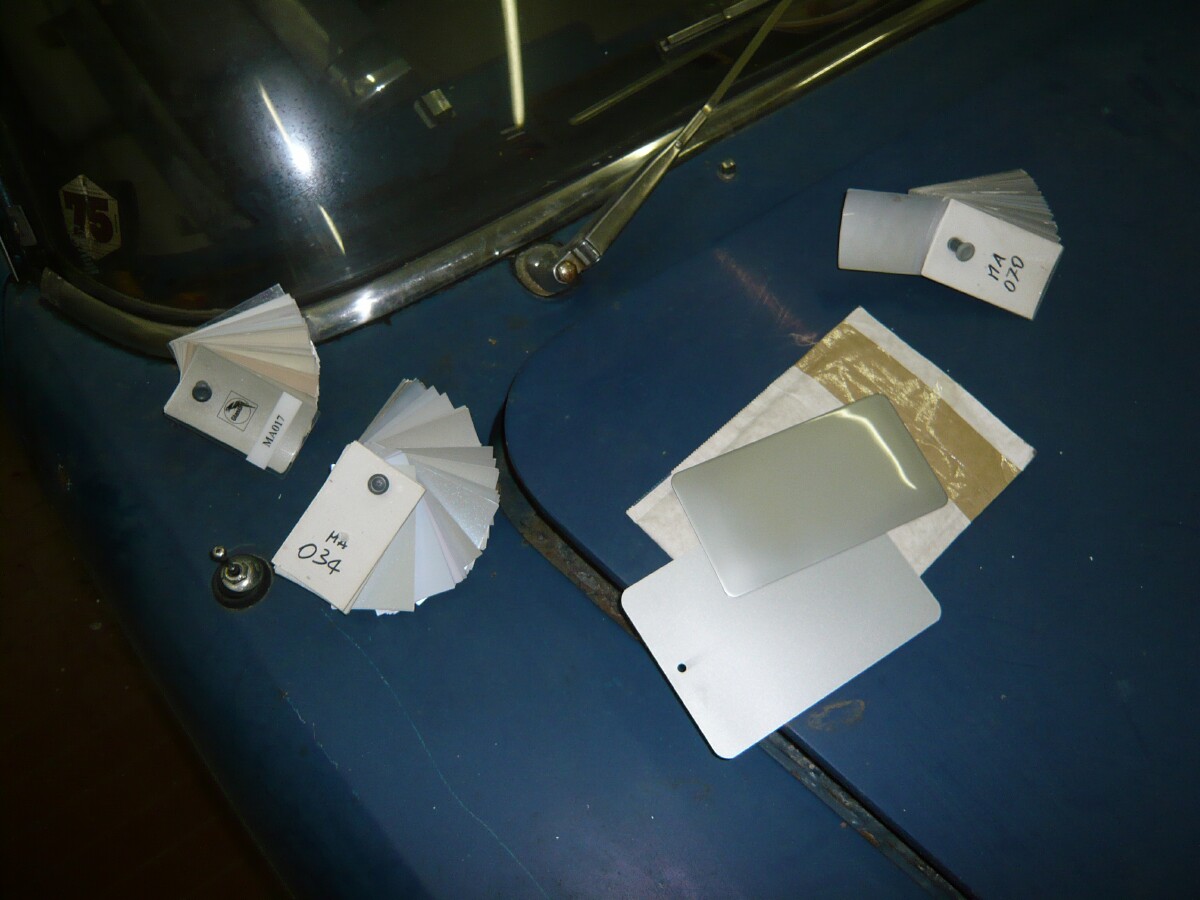 Choosing the right dark metallic blue for the body was quite easy (Rolls-Royce Midnight Blue), much more difficult is finding the right silver for the roof.... the original M607 silver, originally produced by Titanine (the sample is over the white envelope) is not easy to match but some Rolls-Royce silvers are very similar. No, the rusty car under the paint samples is definitely NOT a Bristol



21 January 2011: checking the alignment of the doors, trunk, etc



Masking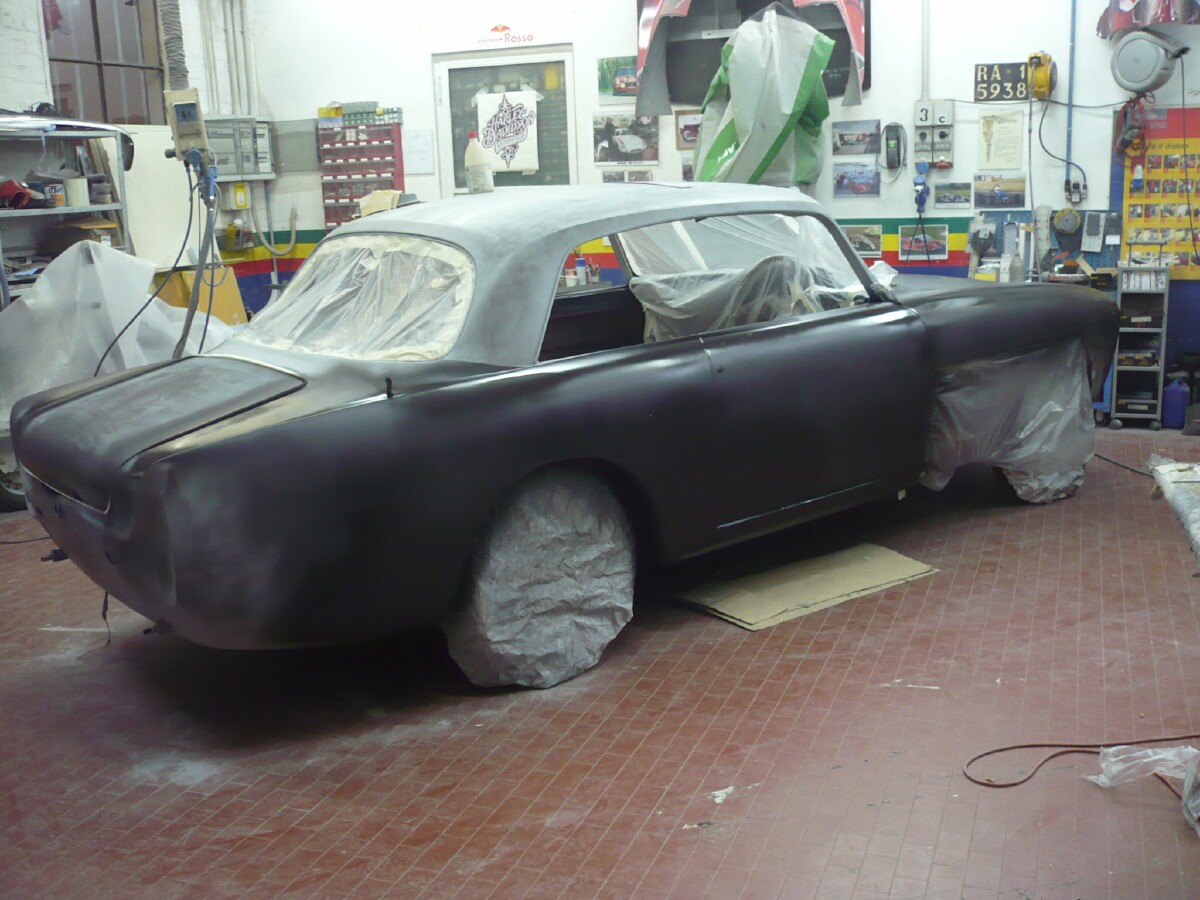 The doors, trunk lid, side pans have received their first coat of paint whilst they were off the bodyshell, so every part of the 409, inside and out, is of the same dark metallic blue even under the hinges, kickplates, etc.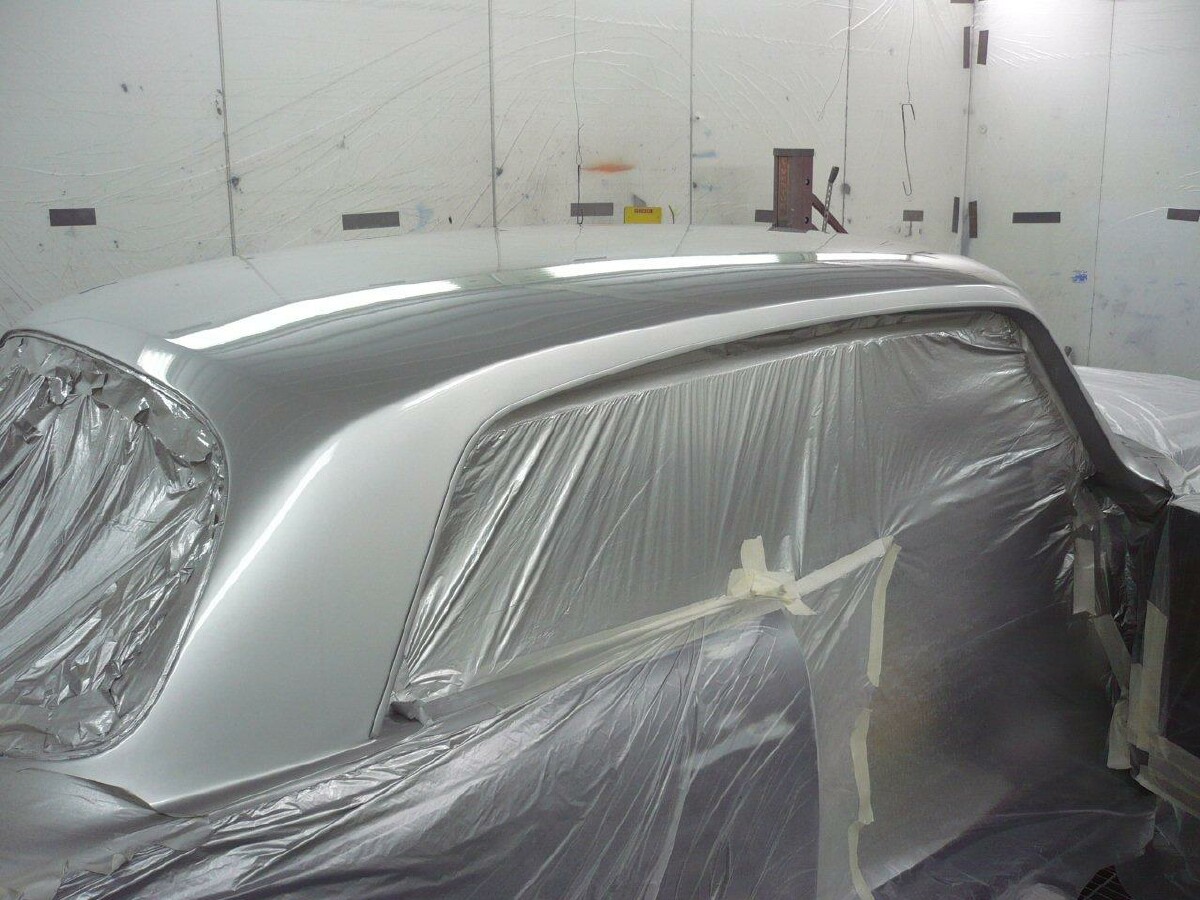 The roof was painted first.... (23 January)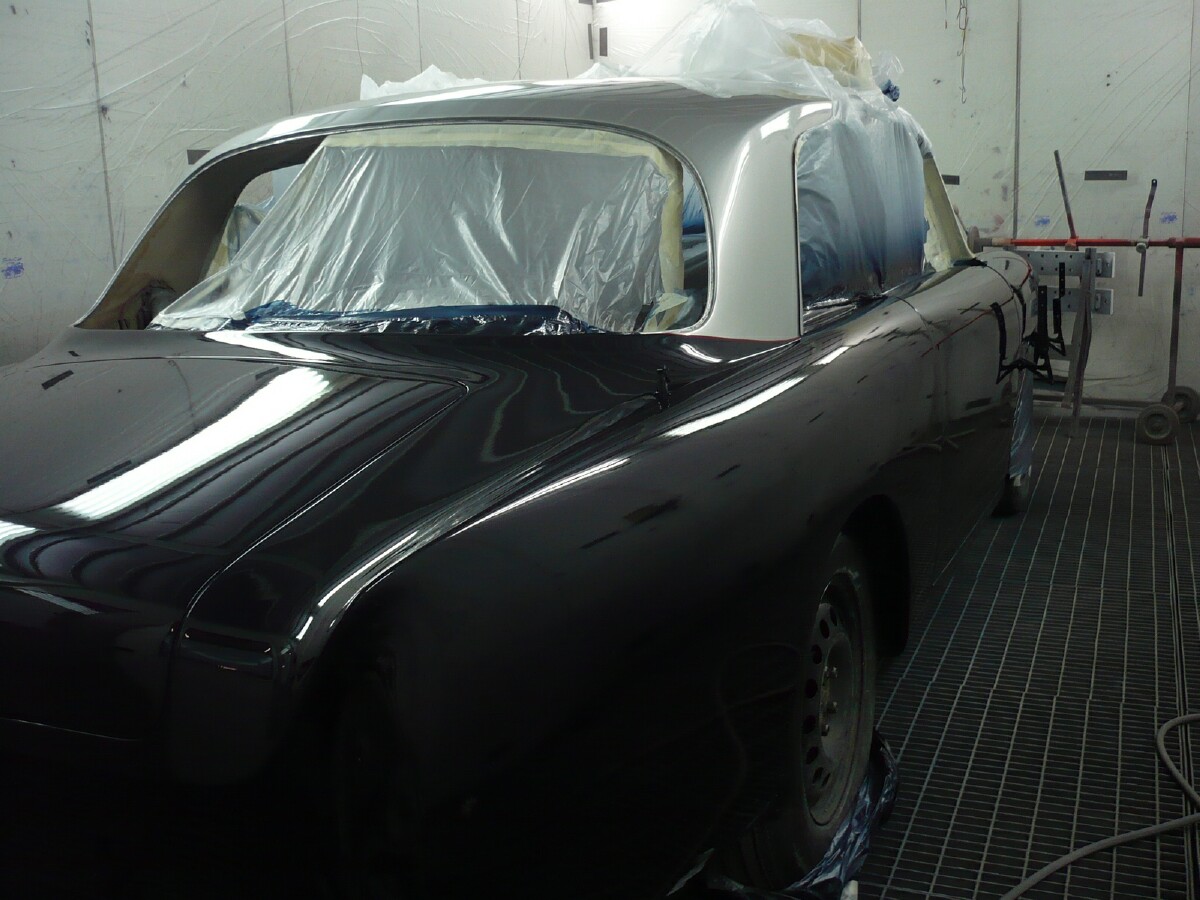 ....the body followed (Midnight Metallic Blue) Tuesday 25 January 2011. It looks good!