VILLA DELLA TORRE
MUSEO NICOLIS
2015


Anna and I planned a special trip with two close friends at the Museum Nicolis and Villa della Torre, so we needed a car that could accomodate four people and their luggage in style. A big engine, four doors and a large boot are a must, so I opted for our XJ6; an old-style big Jag guarantees 'Grace, Pace and Space' during the journey and it never looks out of place in elegant surroundings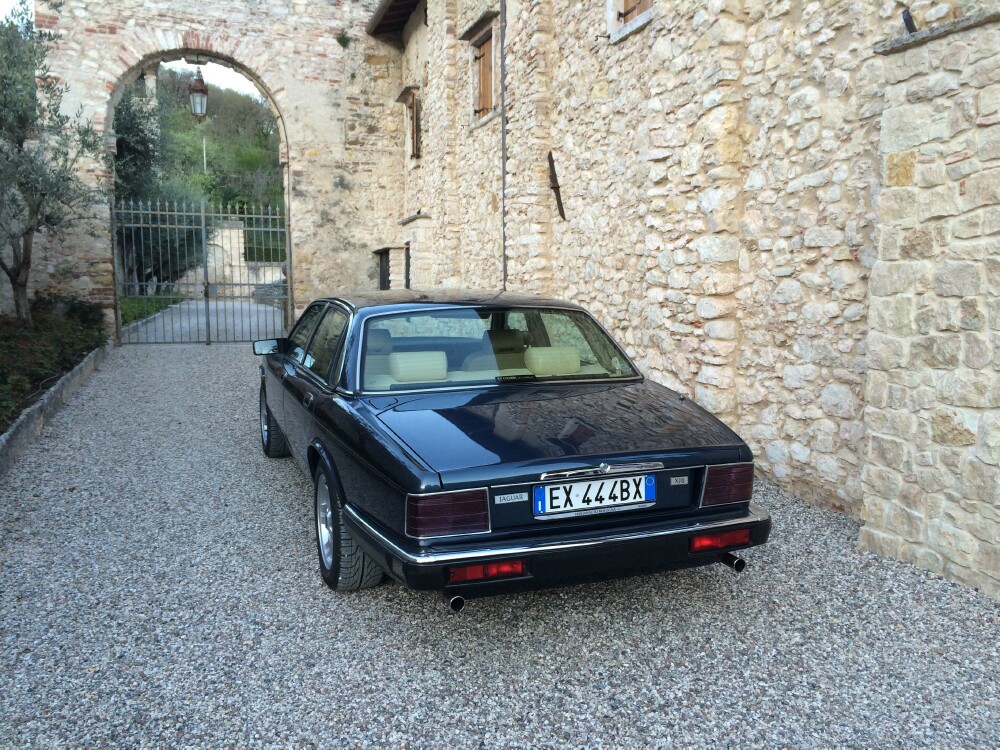 The first stop was at the magnificent

'Villa della Torre'

in Fumane, near Villafranca di Verona. Owned by the

Allegrini family

, producers of some of Italy's greatest wines, it is being restored to its former glory and it's already stunning. Some of the most significant parts of this villa are the fireplaces, spectacularly decorated in a style that resembles the 'Mostri di Bomarzo'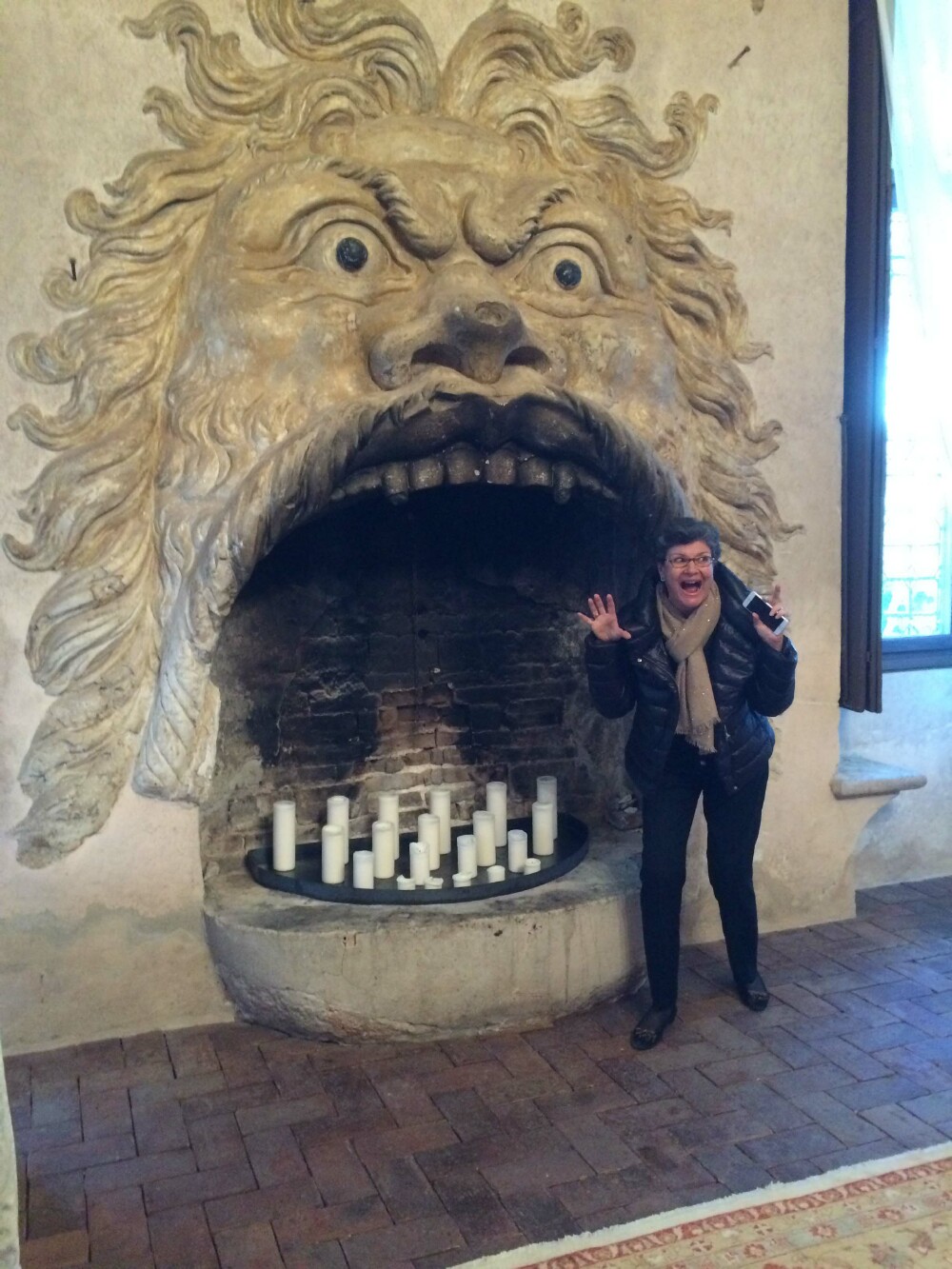 Huge fireplaces, unique in their style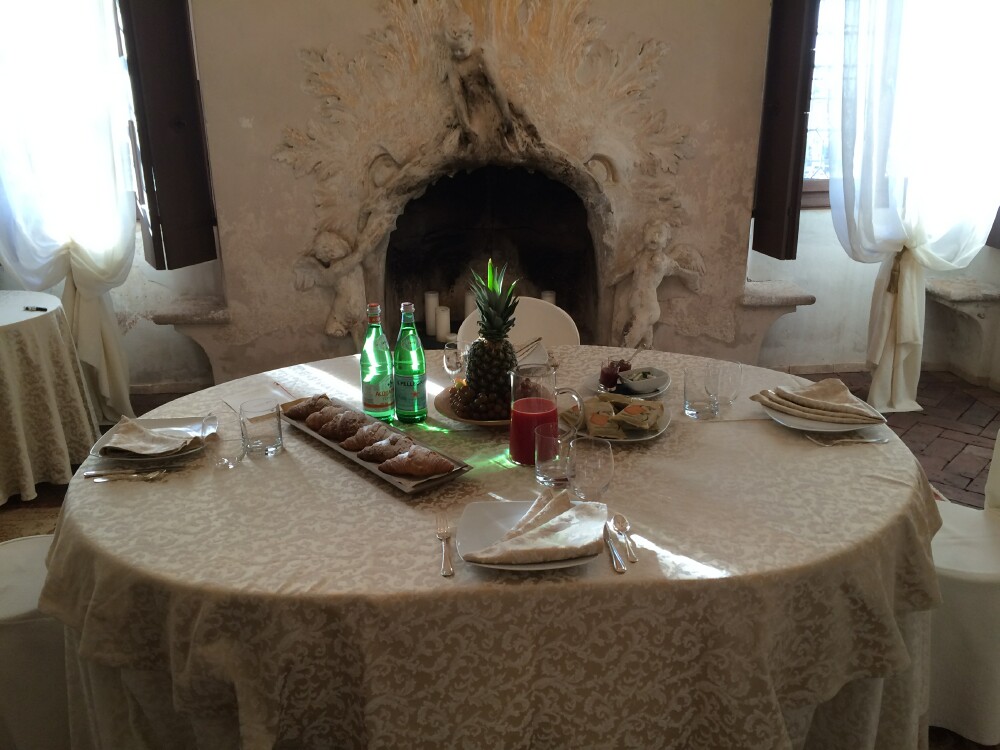 The morning breakfast in the same room where, the evening before, we had been treated to a wonderful tasting session of Allegrini's best wines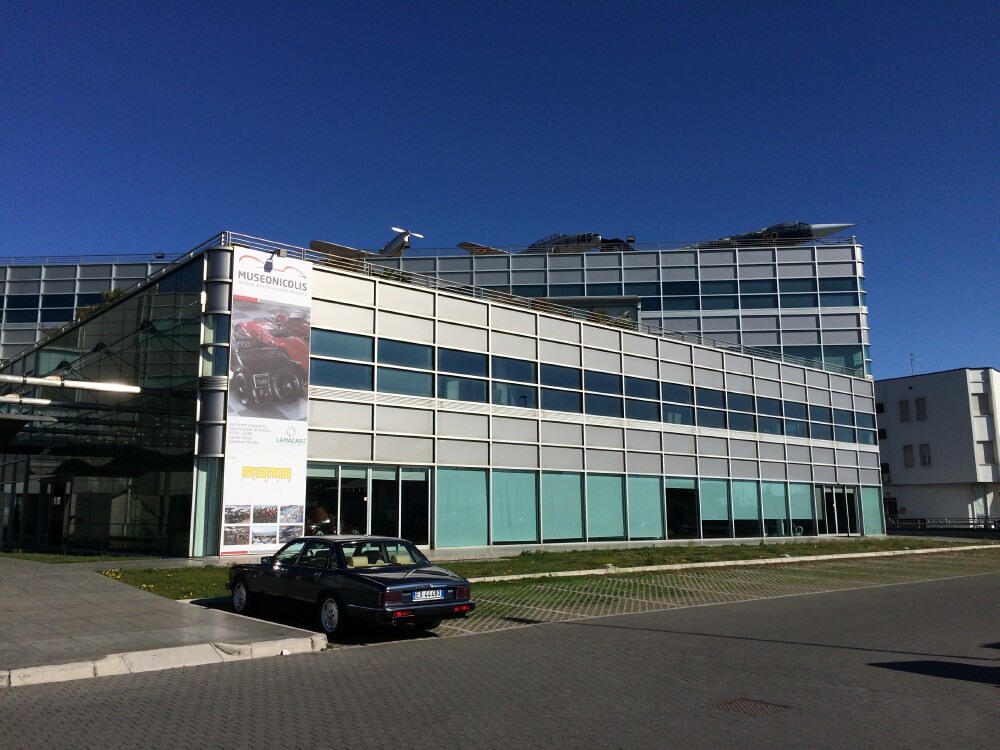 Less than 40 miles of easy travel and you get to Villafranca di Verona, where it is not difficult to find the beautiful, ultra-modern building of the

'Museo Nicolis'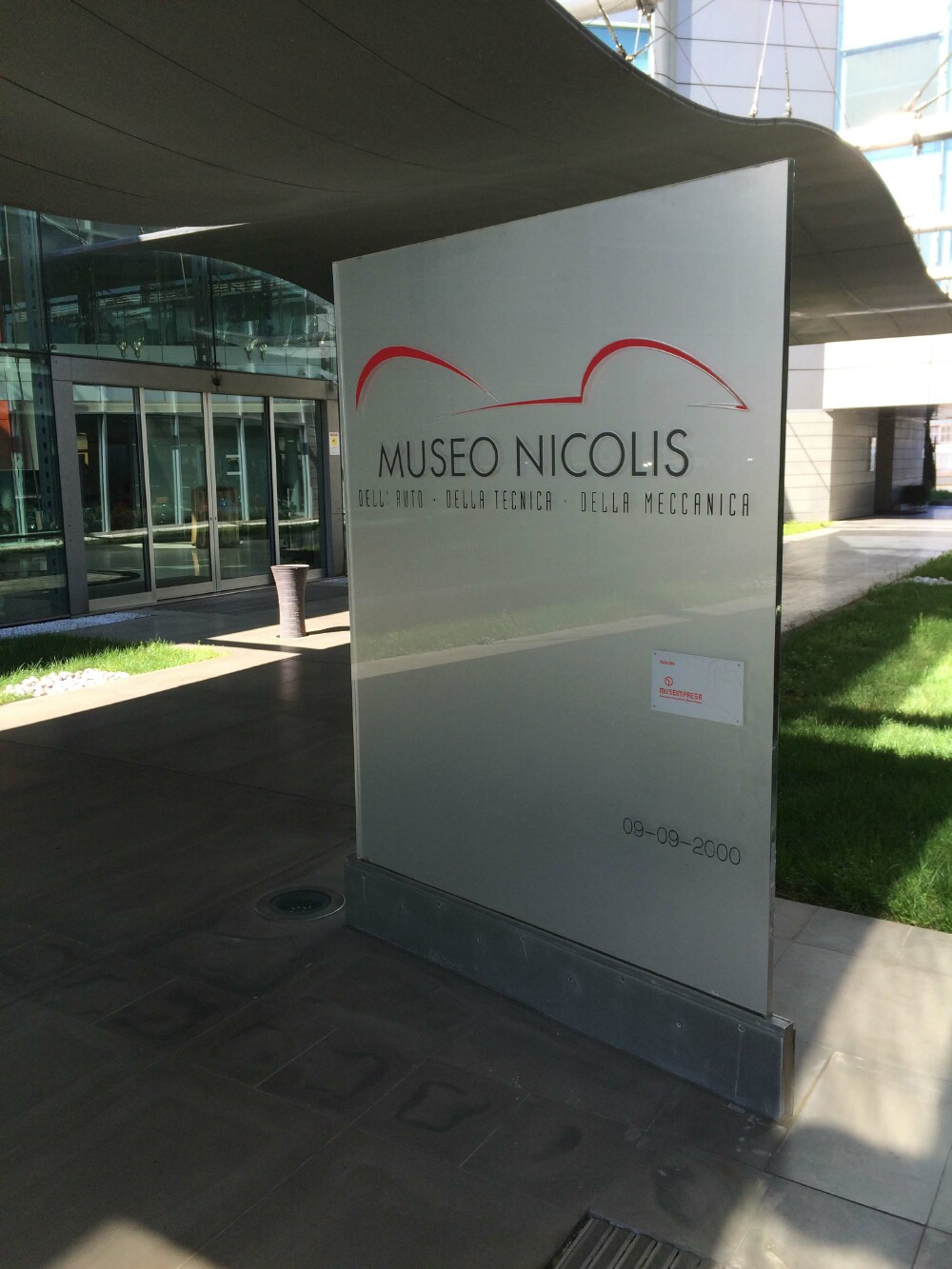 The entrance is stylish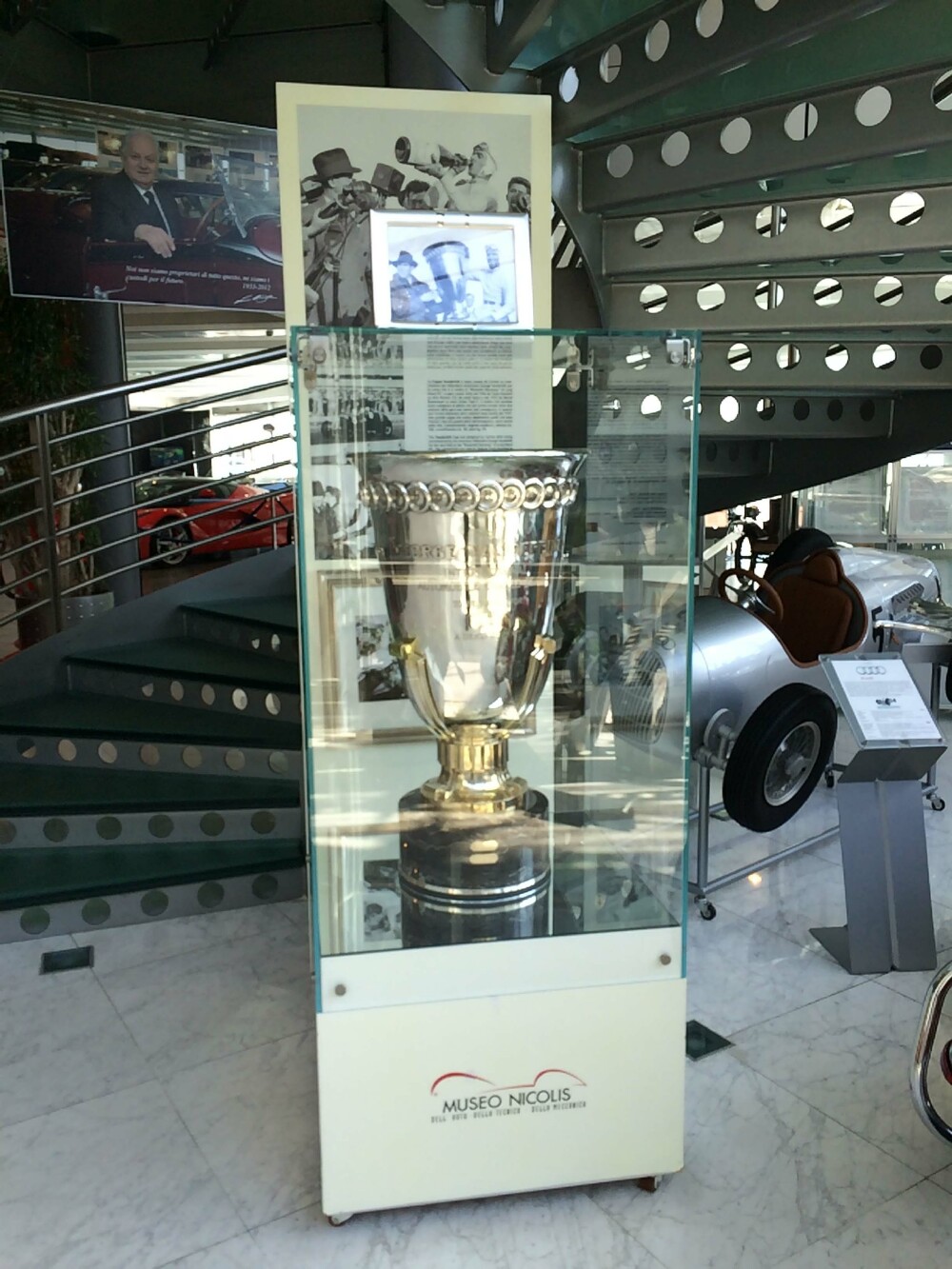 Once you are in, you are immediately confronted with the enormous Vanderbilt Trophy. Behind the trophy case it is possible to see a picture of mr Nicolis himself smiling on his Bugatti Type 49. A great collector, a man with a vision; he must have been an extraordinary man and we are lucky that his lovely daughter Silvia carries on his work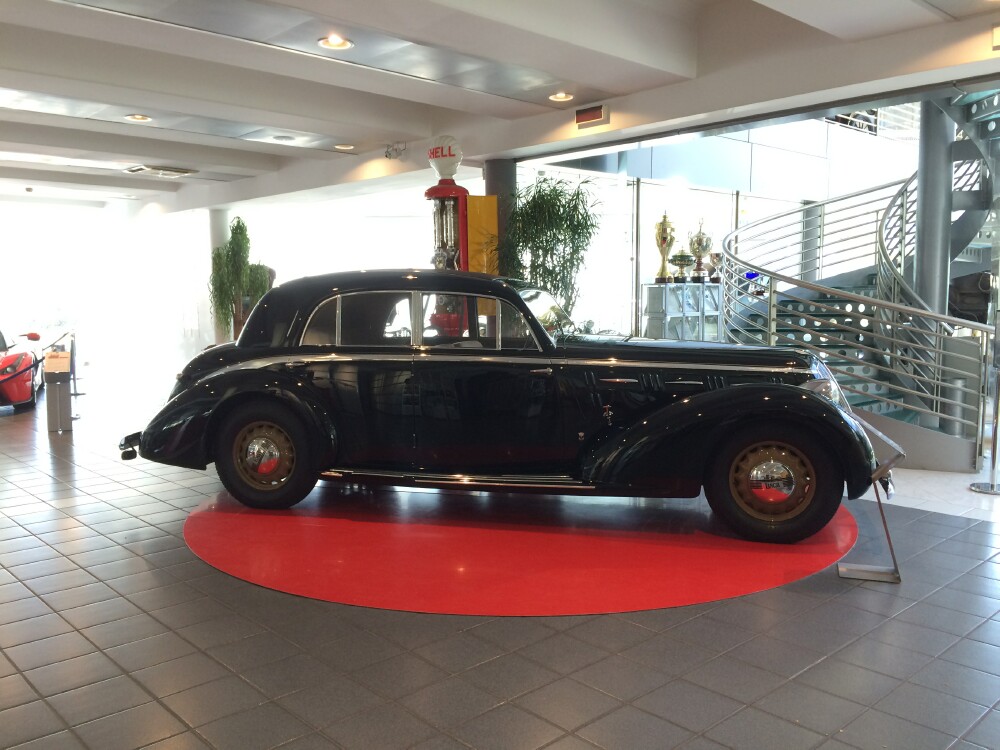 A splendidly restored Lancia Astura, body by Stabilimenti Farina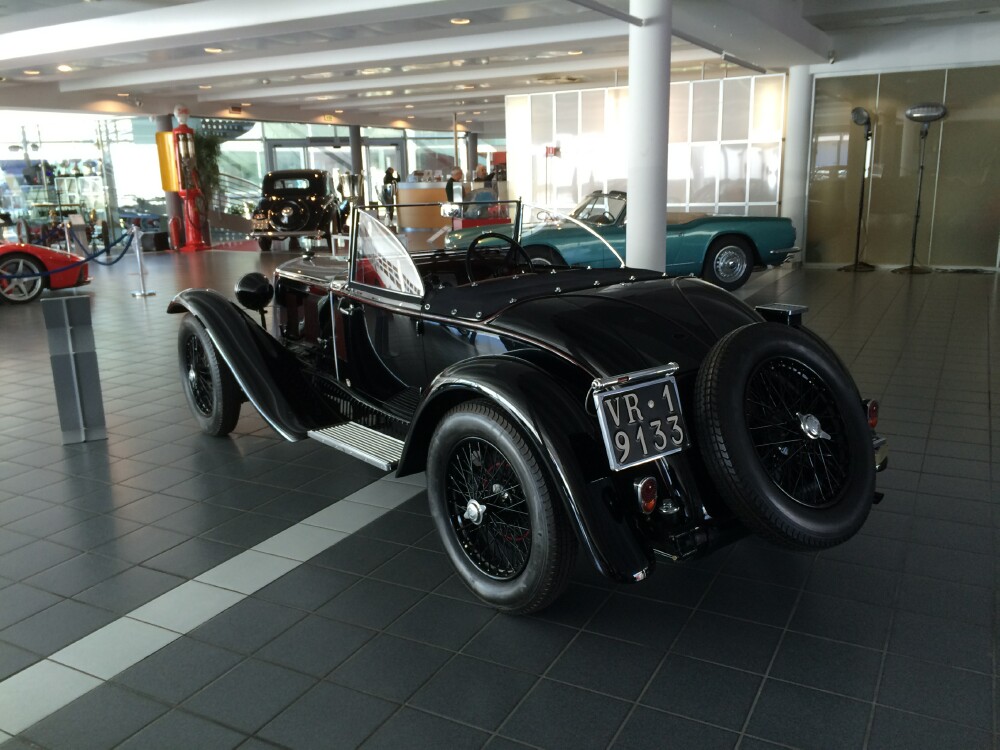 Another astonishing car is this supercharged 1931

OM Superba 665SSMM

derived from the OM that won the 1927 Mille Miglia. The body is by Castagna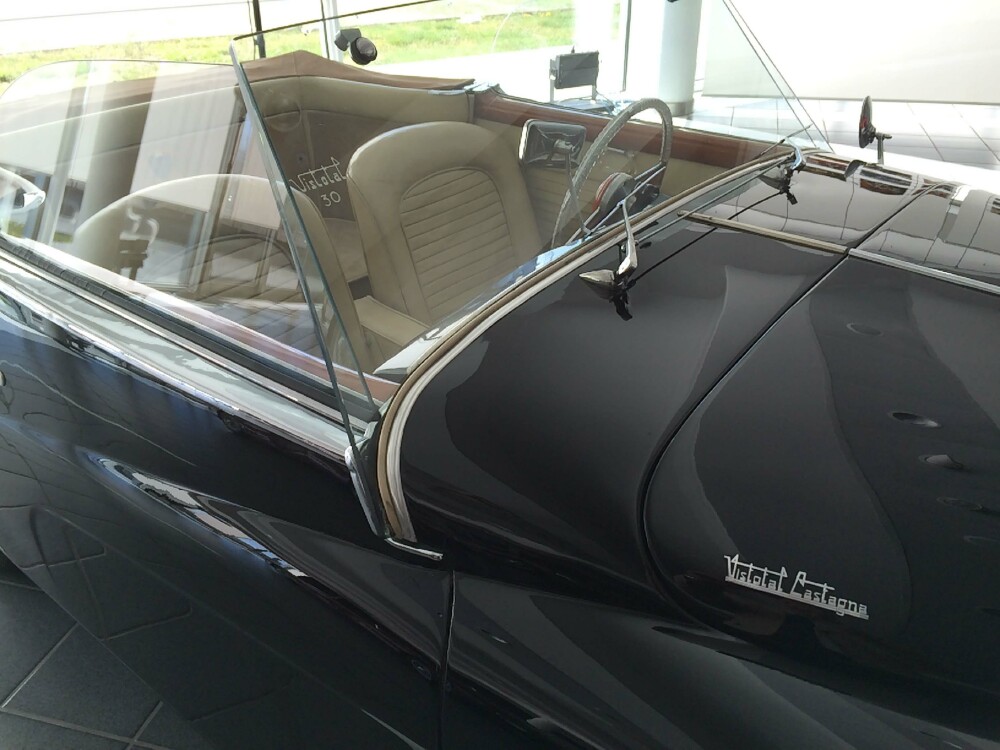 The 'Vistotal' is a clever patent by Castagna (again!) and was meant to give the driver a complete unobstructed view in front, with no A-pillars to obstruct the view. This Fiat is the first car with this solution that I have had the chance to see 'in the flesh', before that I only saw pics of it. A nice idea....if it doesn't rain. Of course, at that time nobody imagined that a car like this could be put through a high-pressure automatic car wash!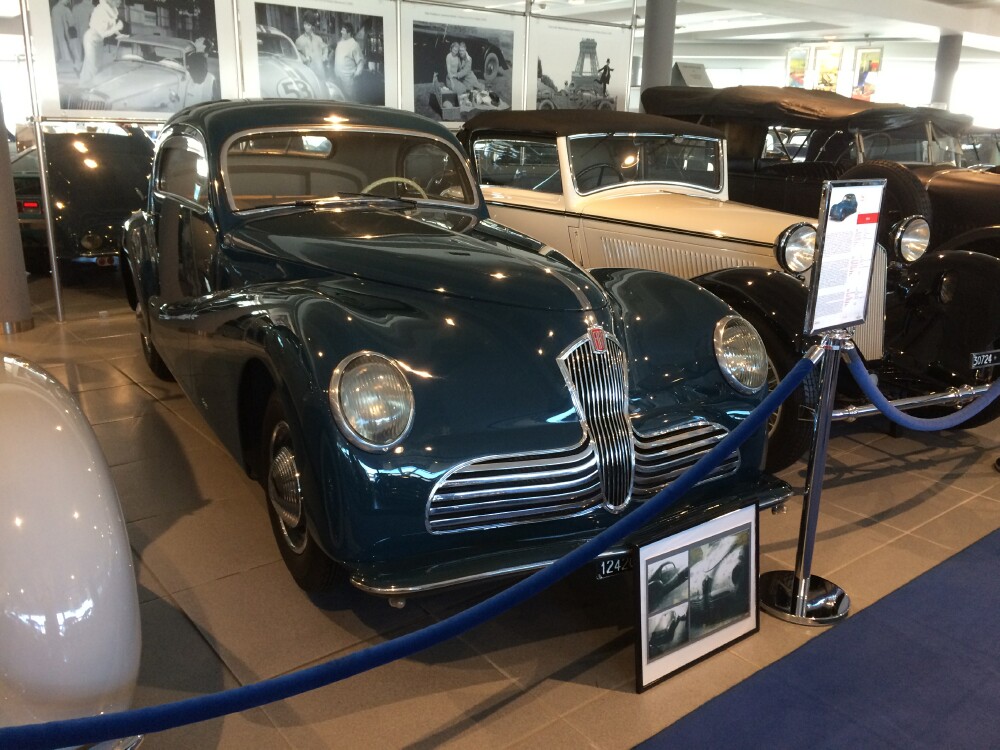 Even before you look at the placard placed before it, you already know that this

Fiat 1500

must have been designed by Mario Revelli de Beaumont. The alternance of vertical and horizontal lines in the front grille, the horizontal slats and the oblique line in the sides are characteristic of this still underrated Master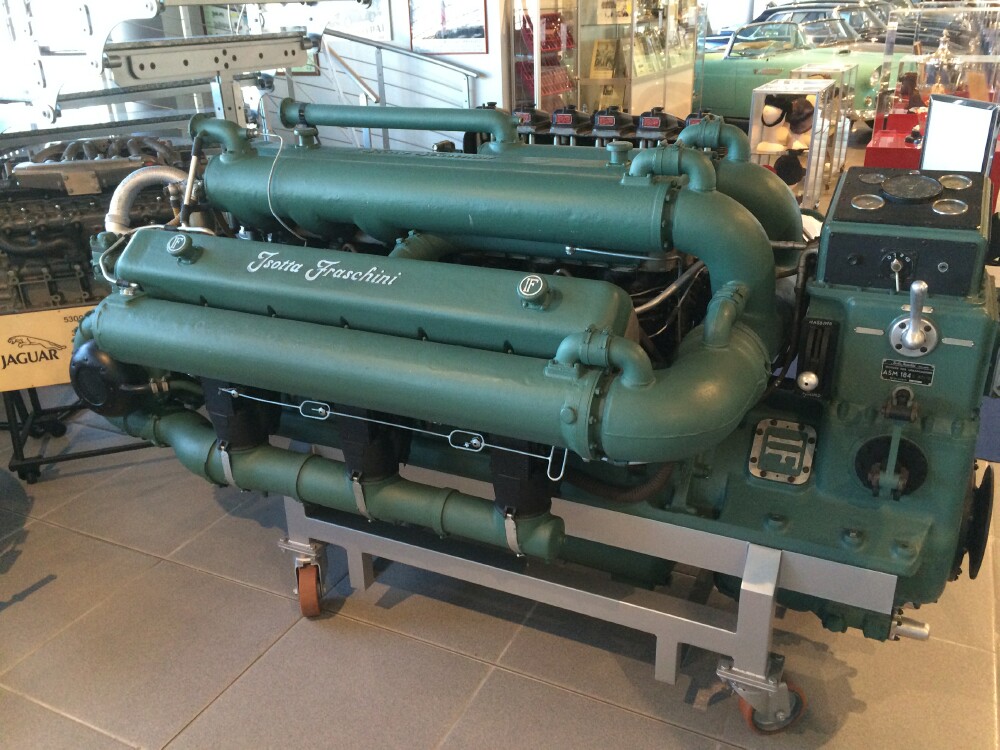 This Isotta Fraschini is a huge 18-cylinder marine machine. In its original form it was studied to power the fast Italian torpedo boats (MAS, Motoscafo Armato Silurante)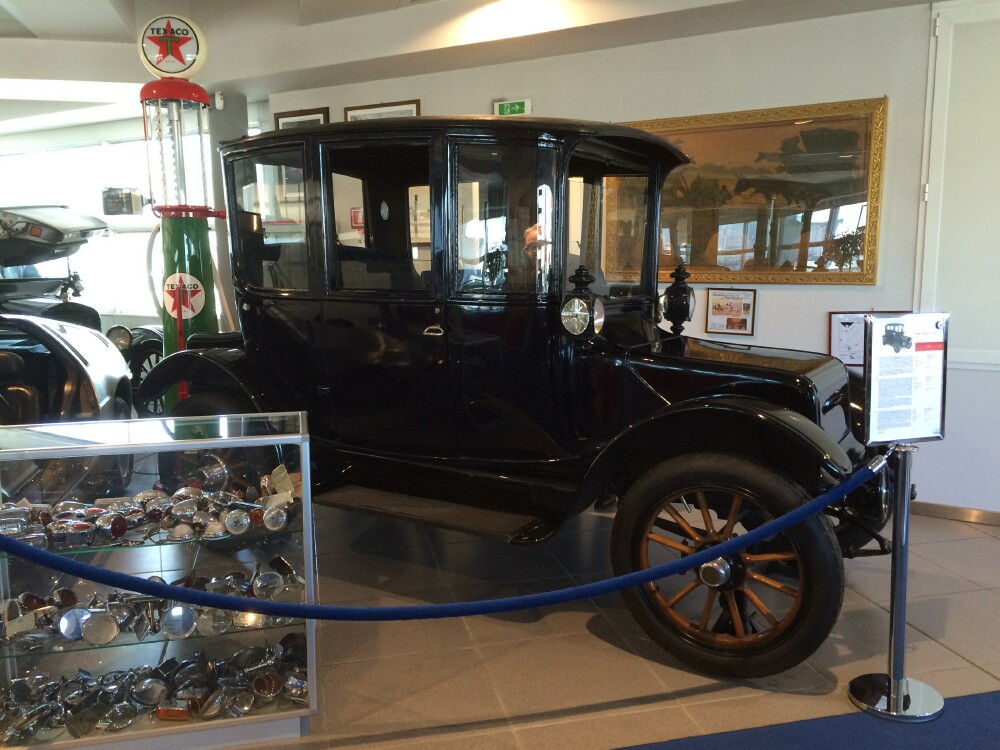 This (below) is an electric car of an absolutely unknown firm, the

Baker, Rauch & Lang "Double Drive Coach"

. it's strikingly similar to the electric Ohio found in the Collezione Quattroruote and an absolute gem in design, operating mode and driving options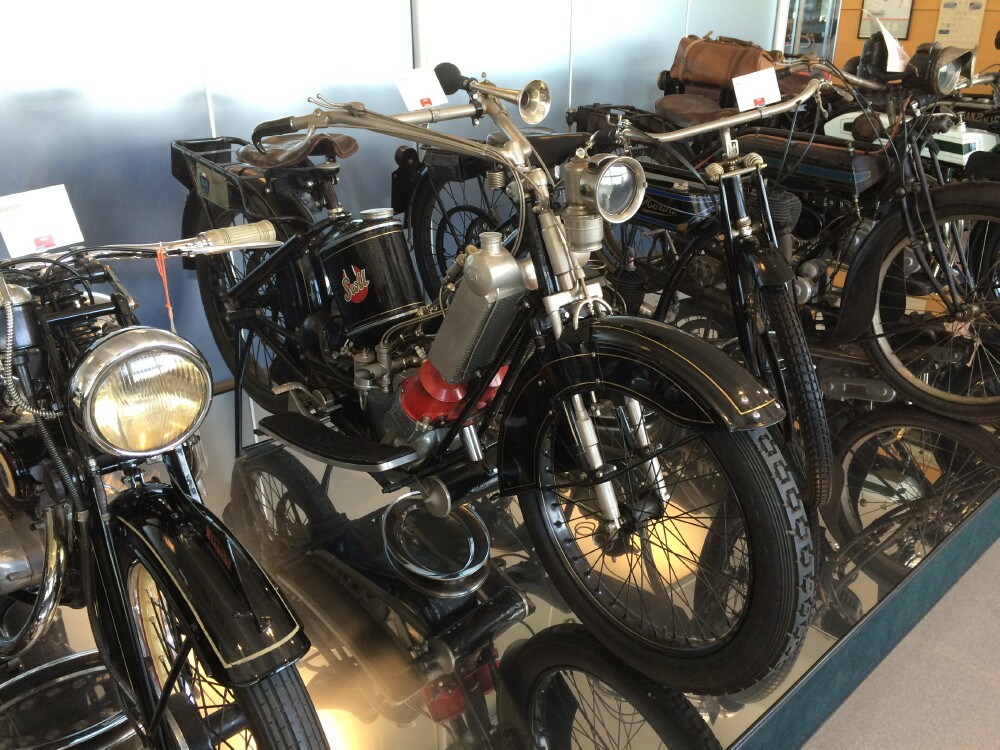 Motorcycles, dozens of them and some are really splendid! I was delighted to see a 500 Manx and a superb Gilera Saturno racer on display, but this unusual Scott was fascinating as well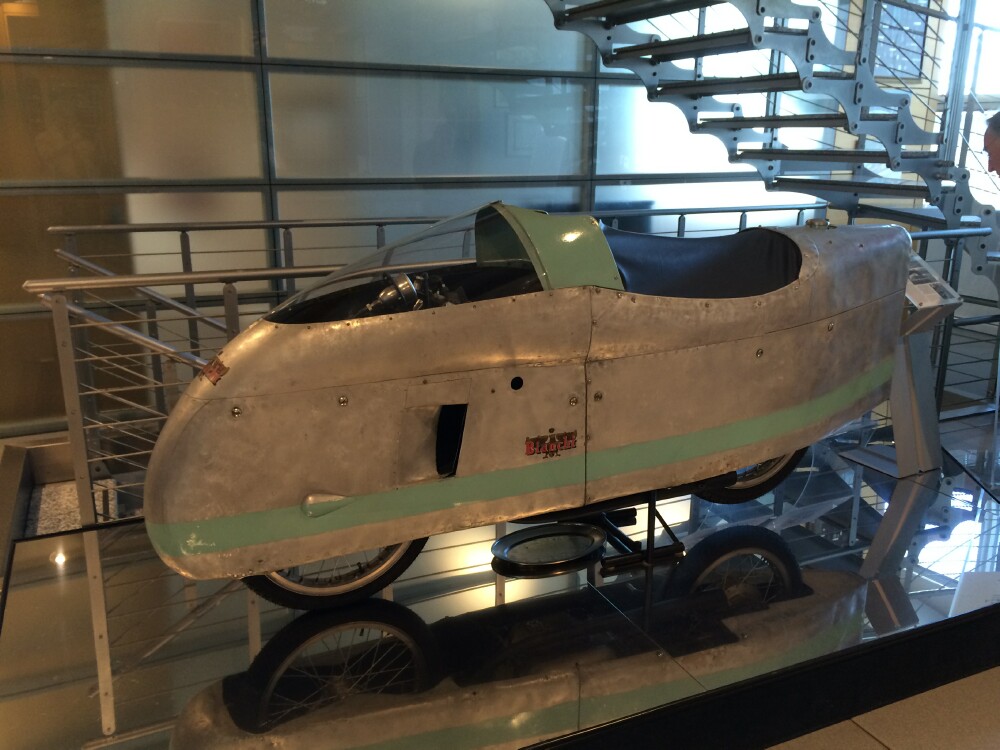 Of course, this record-breaking Bianchi is in a class of its own



Badges, memorabilia are everywhere in this marvellous Museum. I had never seen this Bugatti badge!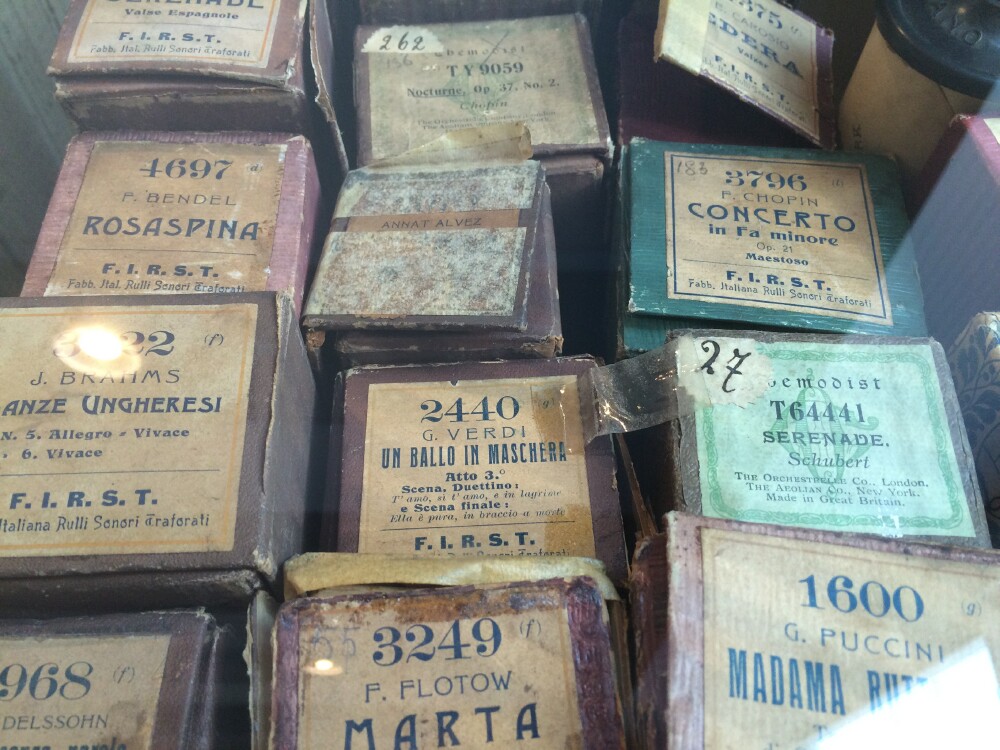 These rolls were used for Edison's first phonograph. A simple glance is enough to understand why the record invented by mr. Berliner won instantly the race against it. Stocking rolls is a nightmare compared to the easiness of archiving the flat records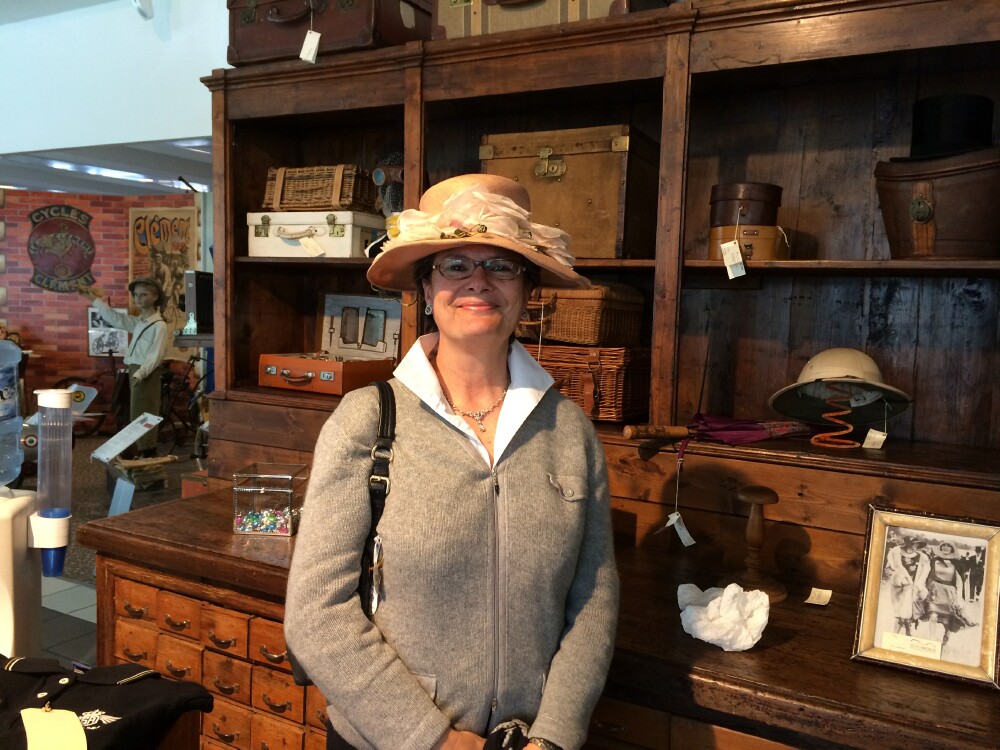 Anna tries a vintage hat for size. The hat looks perfect for Villa d'Este, sadly it was a bit small



If you are heading for the area between Verona and Villafranca, you can't miss these two landmarks. You will need to book in advance 'Villa della Torre' but the place deserves all your attention being classy, large, antique and with an extremely friendly management.
The 'Museo Nicolis' is Heaven for classic cars enthusiasts but caters for people fascinated by vintage 'things', technologies and memorabilia of all kind. Two great jewels in one of Italy's most beautiful regions