Improving the 409 audio system: a new front speaker (November 2012)



As I remarked in a page published last June, the audio sytem of the 409 was (perhaps) on par in 1966, but now it has aged quite a bit. Fitting a new modern (retro-looking) radio was an improvement over the vintage Beckers and Radiomobiles that I used before, but the speakers showed their age. The front one is very unusual even for me: its paper cone has coil/magnet assembly in front of the cone, not behind it. Its quality was probably good when new, now I feel that it can be improved, so I looked around for a suitable replacement. After some research I found that Infinity offers a 'slim' version of its well-known 6532i speaker ('6532Si') that seems to be very similar in size to the original ELAC/Goodmans item.....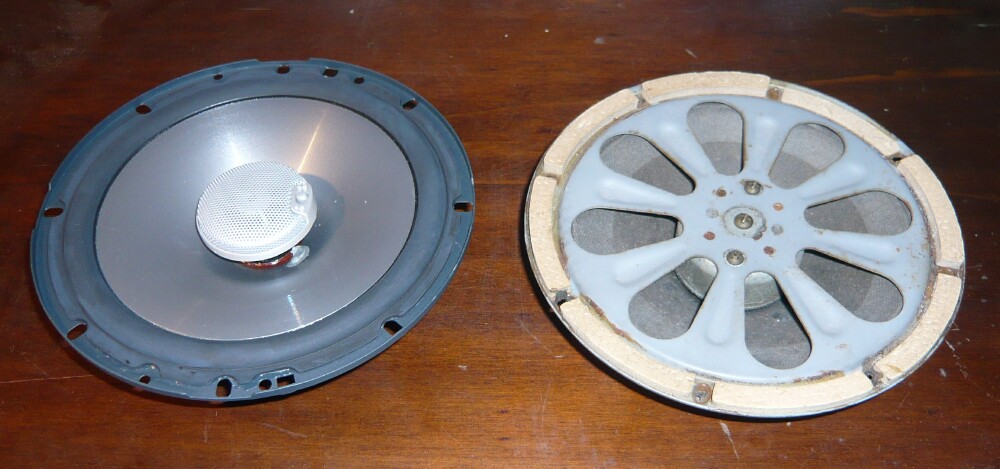 A comparison between the old speaker (right) and the new Infinity 6532Si 2-way speaker. Diameter is the same, thickness is remarkably similar but the new one is in fact nearly one centimeter thicker. To fit it in the overhead console of the 409, mr Bedosti custom-made a beautiful wooden 'spacer' and painted it the same color as the roof lining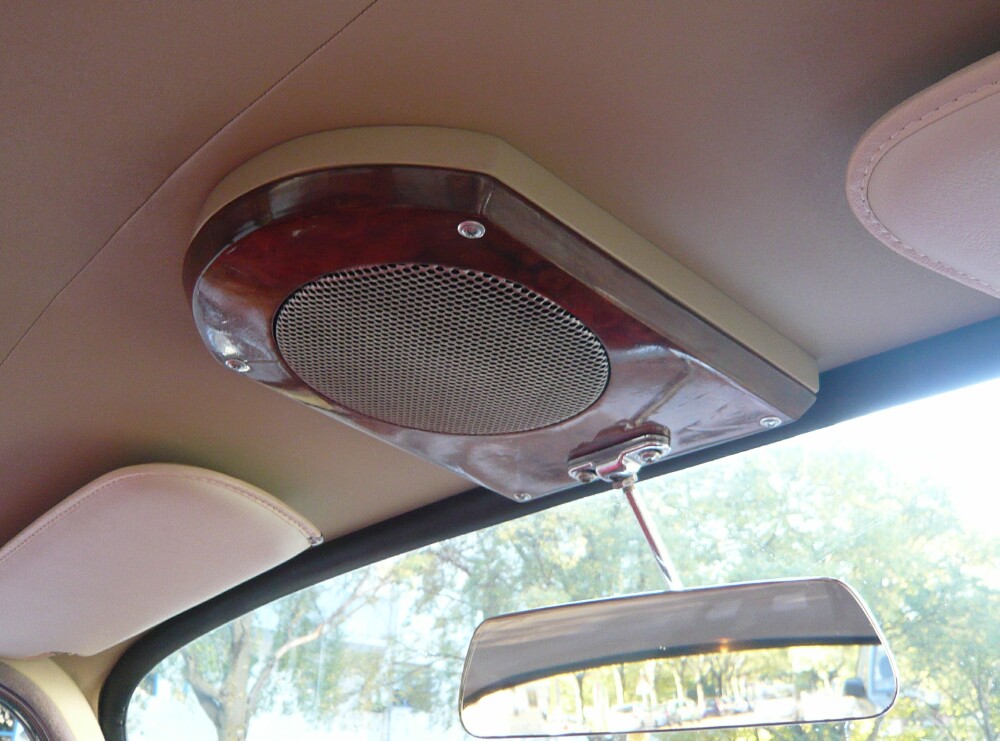 The final look of the overhead speaker console and spacer is, IMHO, very nice. The speaker is superb and sounds quite well, handling easily the power output of the new radio; it produces a good amount of sound pressure and this is useful to cover the wind noise on long highway journeys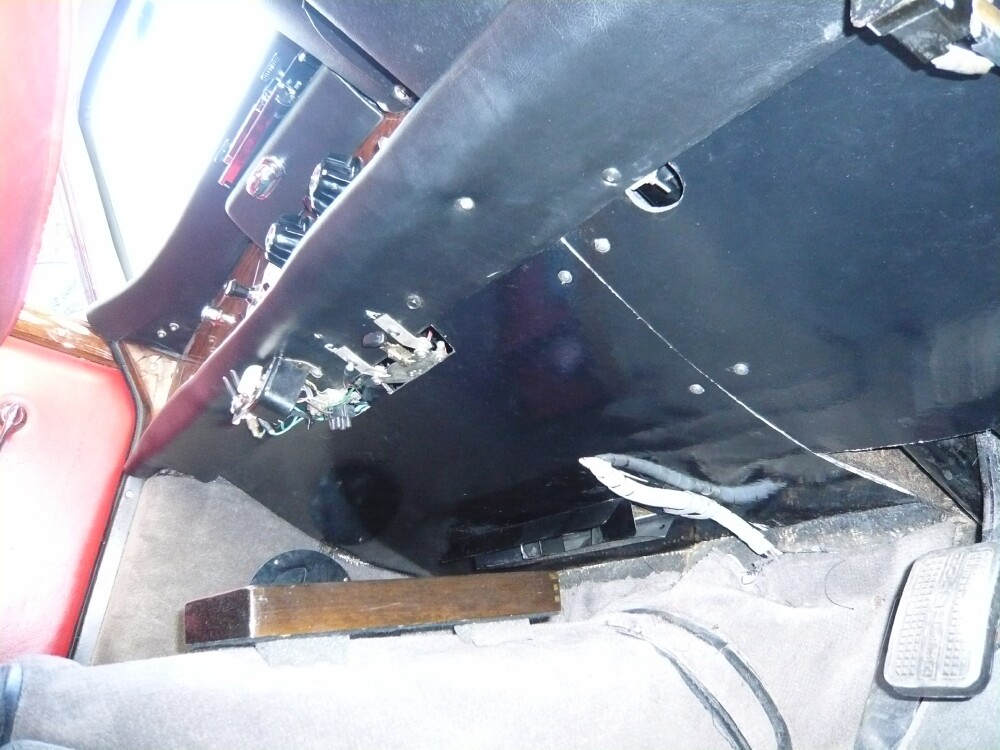 To improve sound deadening Mr Bedosti fitted under the dashboard a custom-made thick cardboard sealing panel lined with sound deadening material. It looks nice, I'll test it....