Per chi ama il vinile/ For vinyl lovers only
The real élite:

Great names of the Golden Age of the vinyl record:
Analogic Excellence in amps, tape decks, microphones:
USA Professionals, revisited:
A splendid Italian outsider: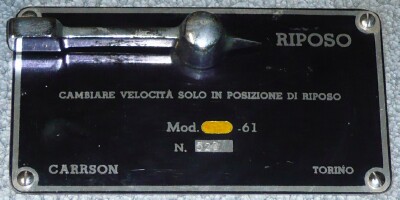 Carrson '61'

Alfred Bokrand's custom-made tonearms:
A German legend:
Second best:
| | | | |
| --- | --- | --- | --- |
| | | | |
I recommend: audioandromeda (link www.audio-andromeda.blogspot.com)
a place where you can find informations & pics related to analog gears, sometimes vintage, sometimes not, but always hifi ;)
Other great machines:
La mia collezione di registratori a bobine

My collection of reel-to-reel machines

Ken Kessler

Un sito davvero eccellente dedicato al mondo affascinante dei registratori RtR,

curato dal grande Luca Franzesi. Se amate le classiche fascinose bobine e magari i piattelli da 12", questo sito è per voi!

www.Thorens.info.de, by Holger Trass

The Analog Dept., by Steve Clarke

Michael Fremer tells us why vinyl is still better than CDs...we all strongly agree!!




Terry's Rubber Rollers

is a great place if you need new rubber for the idler wheel of your EMT or the pinch roller of Studers, Telefunkens etc.....



Una eccellente Casa produttrice di giradischi analogici hi-end....

Denon 5000 headphones

LE CARATTERISTICHE DEI GIRADISCHI DIRECT DRIVE, A PULEGGIA E A CINGHIA A CONFRONTO:

Do you like cutting lathes? Here's a GREAT page for you!!

The History of the legenday Georg Neumann firm, from their own site

I love Luxmans, especially the tube machines

Among the Quads, I only love the tube ones

<-- A great Thorens book: the english version of the excellent 'Schweizer Prazision' by dr. Bung about the Thorens TD-124 is available also in English, please contact

MY IDEAS ABOUT THE THORENS 124/125,

WARNING: the Thorens BTD-12S/TP 14 is NOT an EMT 929

Turntable Basics: a GREAT site for first-time TT users, good also for experts!

Une histoire des platines professionelles françaises 'Bourdereau', par mr. Philippe Perez...

...and a massive Schlumberger, with some interesting notes (in French) by Mr.Perez

The Vinyl Engine Forum is a great source of information

Manutenzione+ Restauro - Service+Restoration

Tabelle su frequenze e pressioni sonore/ Sound pressure and frequencies

Are we really old farts....?

Aston Martin+Linn

Dettagli sulle fotografie utilizzate in queste pagine/
A word of warning.....
Attenzione: non rispondo a e-mail che non inizino con una formula educata tipo 'Caro Stefano' nè a mail che pretendono schemi elettrici o manuali in pdf, e lo chiedono spesso con arroganza!, nè chi vuole valutazioni di apparecchi vari. Chi chiede di sapere quanto vale un pezzo trovato in soffitta o al mercatino vuole sempre sentirsi dire 'L'hai pagato 50 euro? Uhhhh che fortuna, ne vale 1.000!' e quando gli dici 'l'hai pagato 50? Beh, è quello che vale' si arrabbia pure. Non chiedete il mio numero di cellulare 'per fare quattro chiacchiere' nè pretendete di portarmi il vostro giradischi a riparare: non è il mio mestiere. Ma con un po' di cortesia e di pazienza io cerco di aiutare tutti via e-mail.

INDIRIZZI POSTALI/ MAIL ADDRESSES
Dr. Martin Bastin, 225 Tettenhall Rd., Wolverhampton, West Midlands, WV6 0DE, ENGLAND
Haden Boardman, Audio Classics UK, 8 Lowe Mill Lane, Hindley, Wigan WN23AF, ENGLAND
Julian Tipping, East Midlands Audio Service, 4 Whitecotes Lane, Chesterfield, DerbyshireS40 3HL, ENGLAND
Roger McNicoll, Flat n.2, 26 Portland Rd Edgbaston, Birmingham, B16 9HU ENGLAND
Technical & General, P.O. Box 53, Crowborough, East Sussex TN6 2BY, ENGLAND
tel +44 (0)1892 65 45 34.
EMT 927/930 e Garrard 'Grease-Bearing' debbono essere riverniciati nel loro grigio 'Hammerschlag':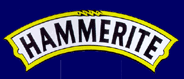 http://www.uschreiber.surfbrett.de/Phonomuseum.htm
Questo è l'indirizzo e-mail del 'Phono-Museum' di Sankt Georgen, città famosa per Dual, Perpetuum-Ebner ed altre celebri Case

Recommended!
Il grande, complesso ed affascinante sito di Werner Ogiers con la sua sterminata 'Turntable Galleria':